Anyone who lives rurally can attest to the fact that there are four seasons in a year: summer, fall, winter and mud. It's a double-edged sword. You wait all winter long for spring to arrive but as the snow melts and we see more of that glorious sun, our lanes and pathways goo up and squish muddily under foot. Or feet. Or paws, as the case may be. April is mud season in full force. We might as well forget about clean floors and doors until the middle of May. It's a losing battle.
Paddie and Slipper are the main culprits. They're equal parts adorable and pathetic while they dry off in the porch, noses up against the windows (like I said, losing battle).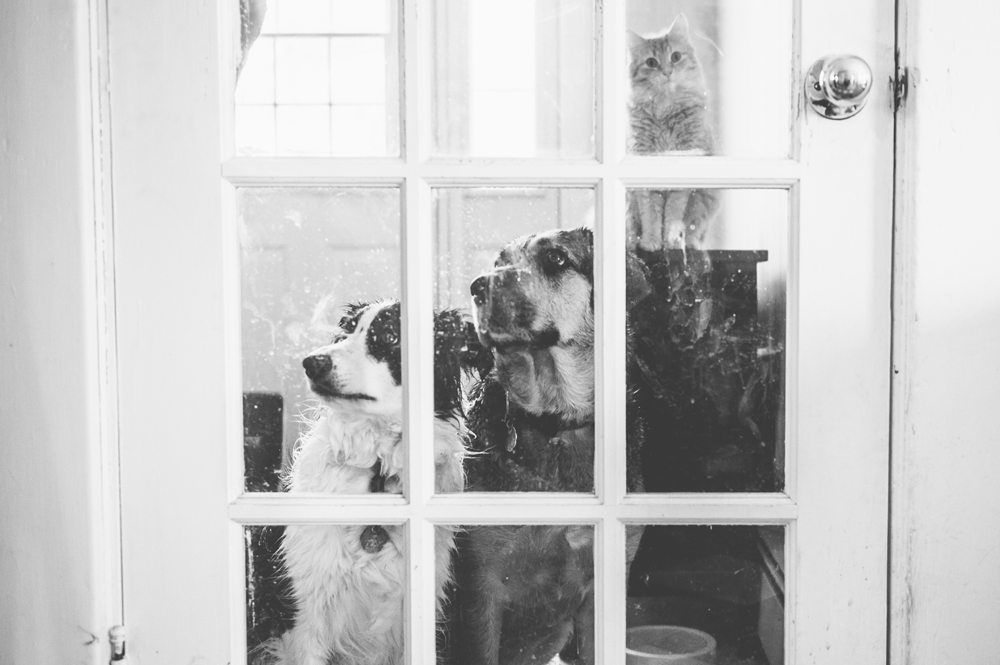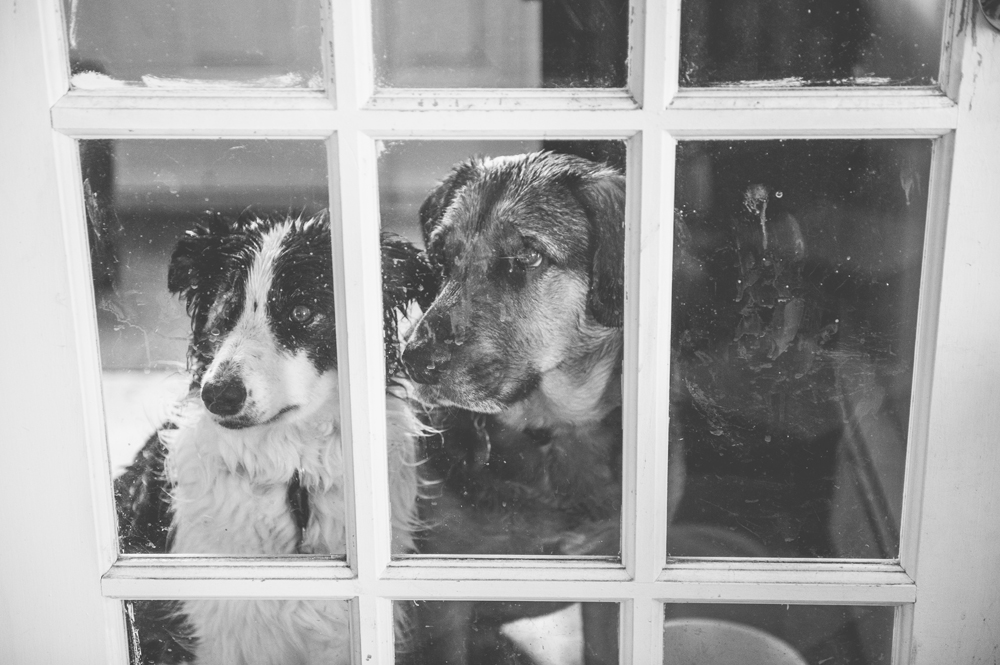 Until recently, I thought Paddie and Slipper were the only real mess-makers. Turns out, our cats find themselves in a muddy pickle once in a while too. Like Nugget for example.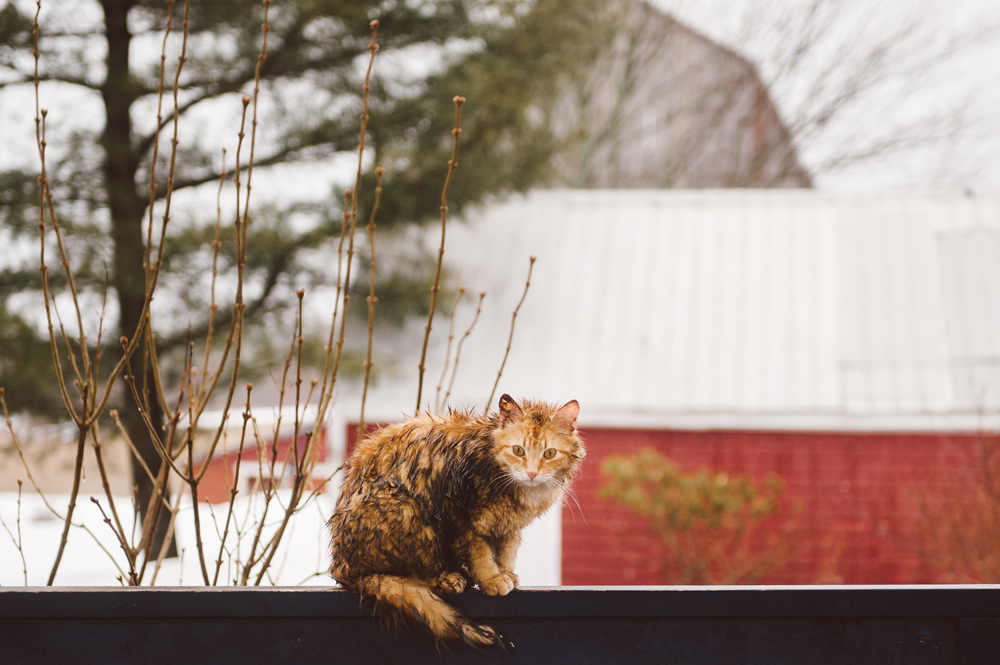 Dave spotted him first. Quick, quick! Grab your camera and come here!  I nearly died. Prince Nugget, who normally conducts himself with unshakeable confidence and aplomb suddenly found himself in a not so princely state!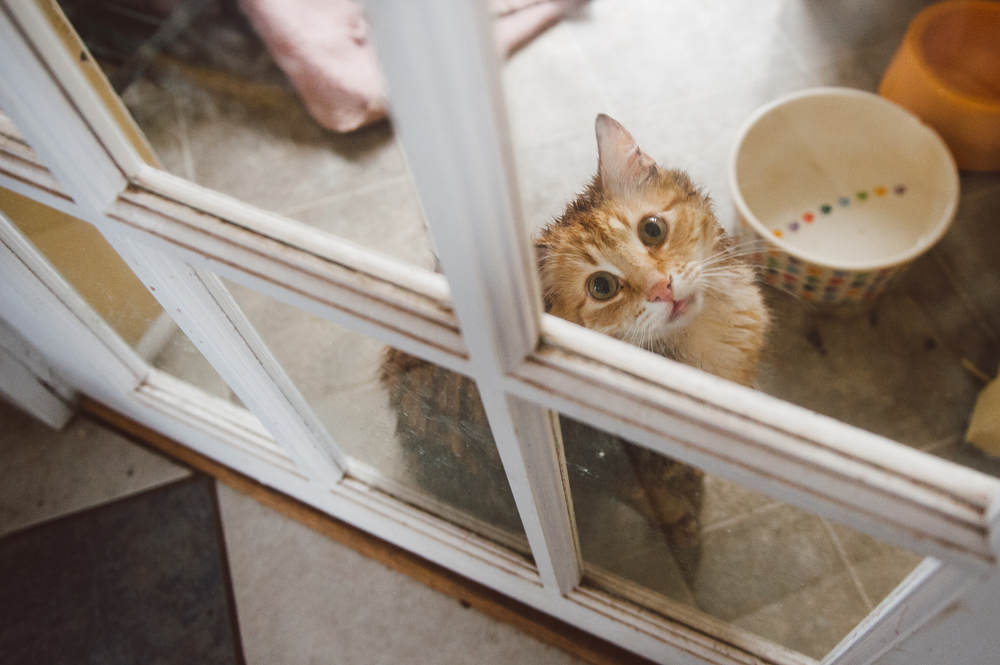 We didn't really have a choice. A bath was clearly in order. He didn't enjoy it very much.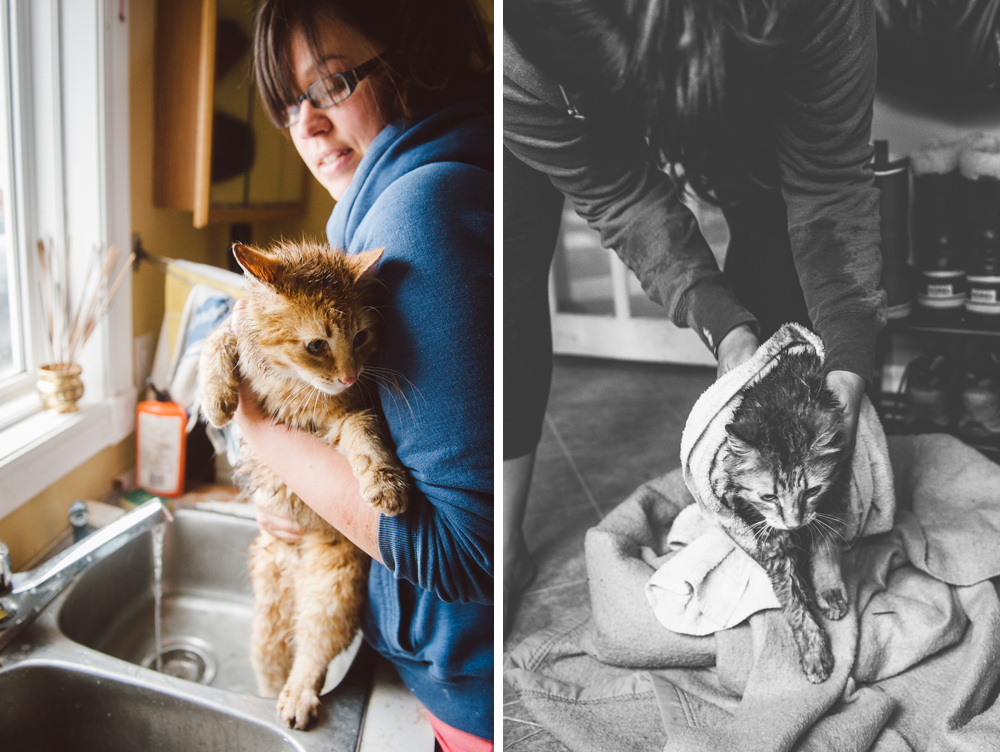 So if you're dropping by Harrier Hill this mud season, please excuse our floors. With twenty paws trekking back and forth across them every day it's a bit of an impossible task to keep them clean. But if muddy paws and boots are a harbinger of spring, I say the muddier the better! Come on spring! (And firmer ground!).