Days like today (cold! and all-hours trips to the barn to check on the lambs) the beasts are happier than the beastkeeper.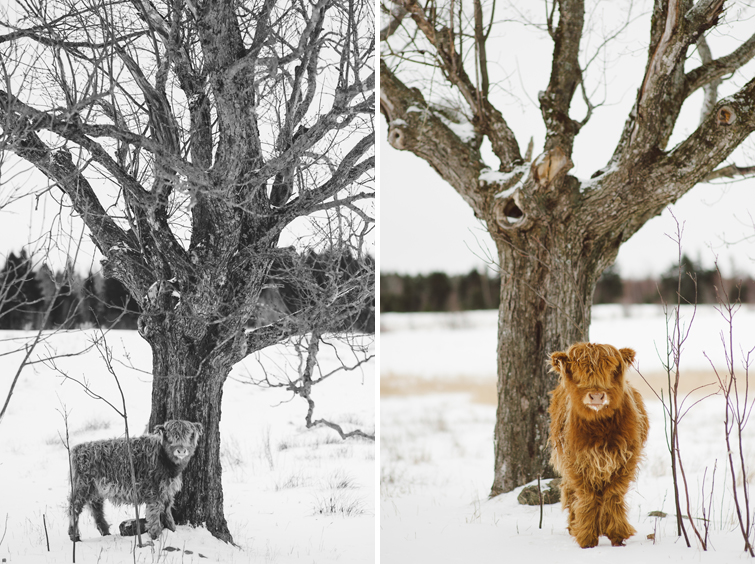 Alright, maybe this little lamb wasn't overjoyed but it was only temporary while he was getting fitted for his custom-tailored suit.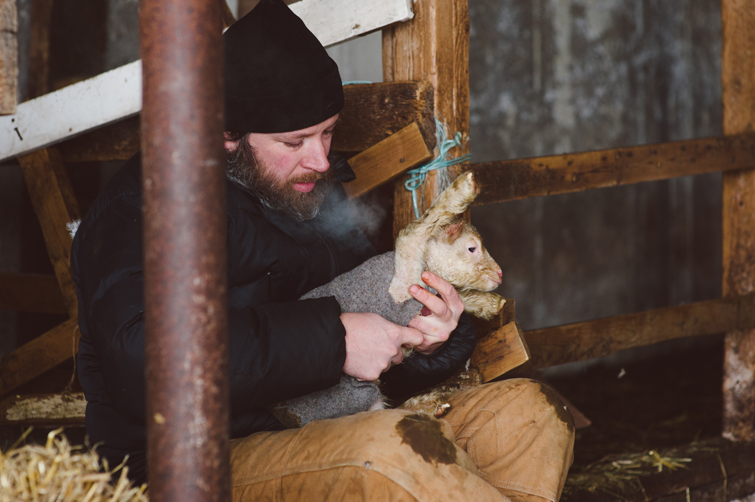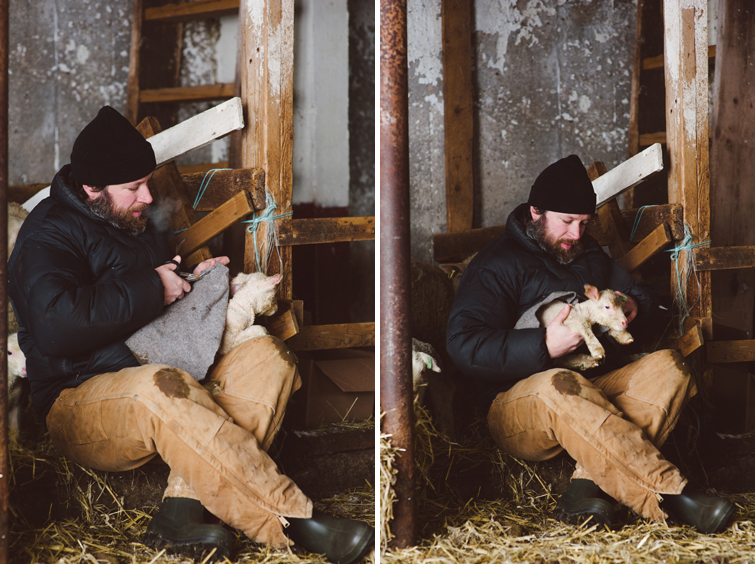 Only small skinny lambs get jackets. I'm the Abercombie and Fitch shepherd/tailor. I don't do XL.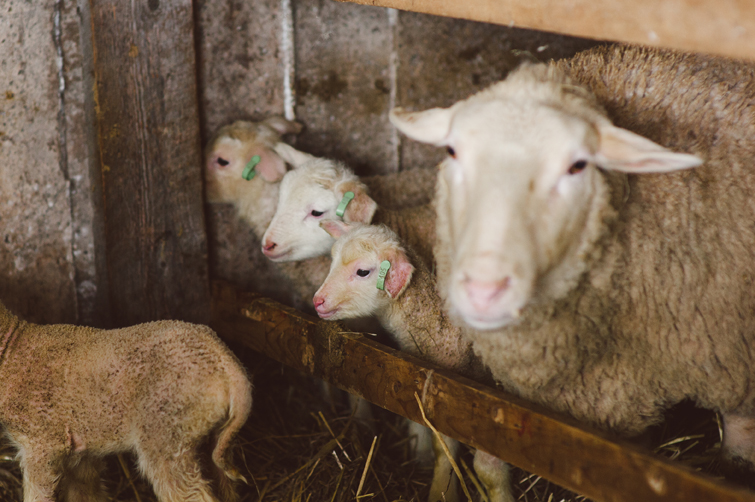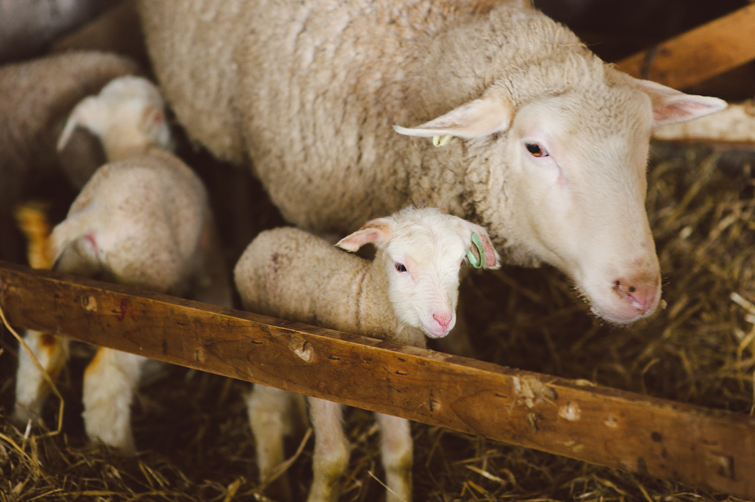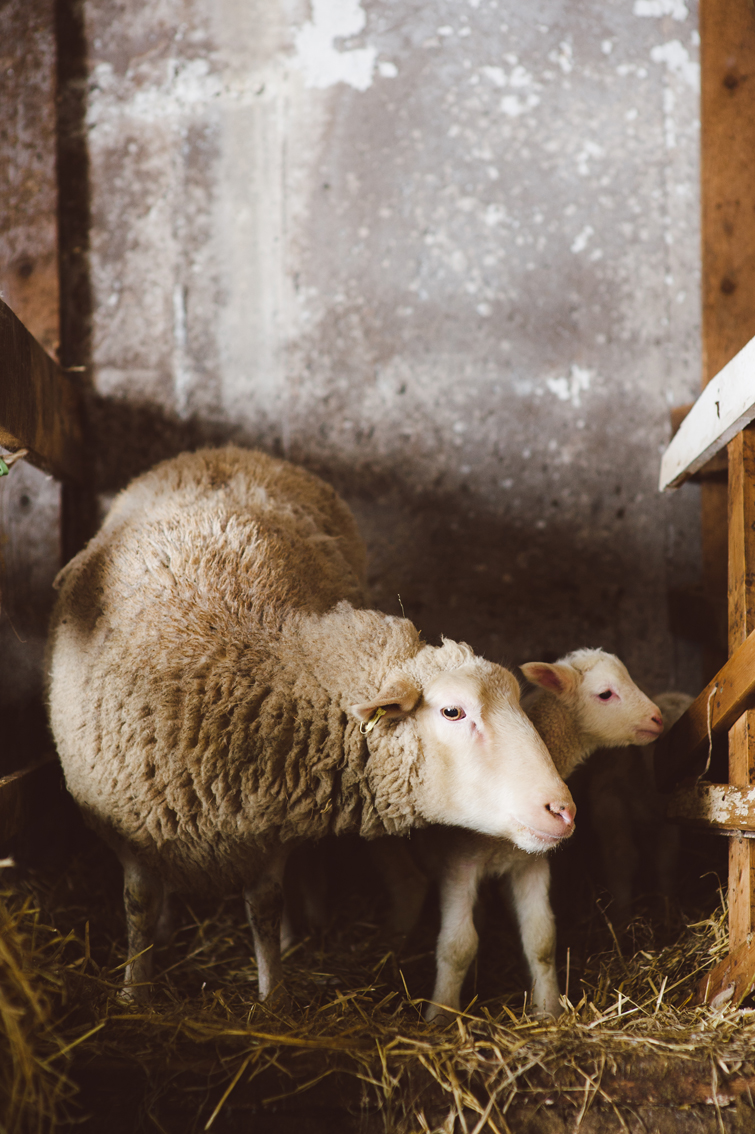 At this rate the chickens will be stuck but with weather like this they won't mind.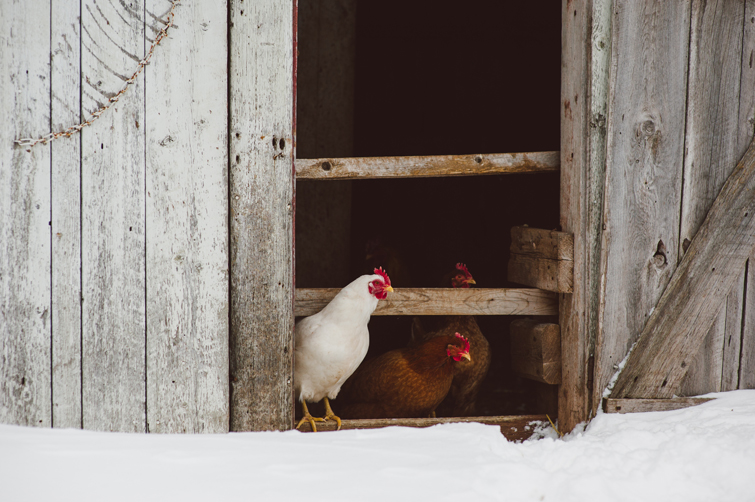 And a busy day at the feeders too.