On Friday afternoon Paddie trotted home, head held high, acting like a Queen. We wondered why the extra-jaunty demeanor until she got within smelling distance. EW. Paddie had rolled in something disgusting and she was ever so proud of herself. We were less than impressed. We couldn't even let her in the house because whatever she splashed behind her ears and all around her collar stunk to high heavens. We didn't have a choice: a trip to the beach was in order.
We arrived as the sun was setting. We were wearing shorts and sandals and carried two beach blankets. The moment we stepped on the beach we realized it was still May in Nova Scotia after a long winter. It was f-f-f-freeeeezing. Within two minutes we couldn't feel our feet. But Paddie and Slipper didn't care. They were off and loving life. The Beach! Sticks! Water!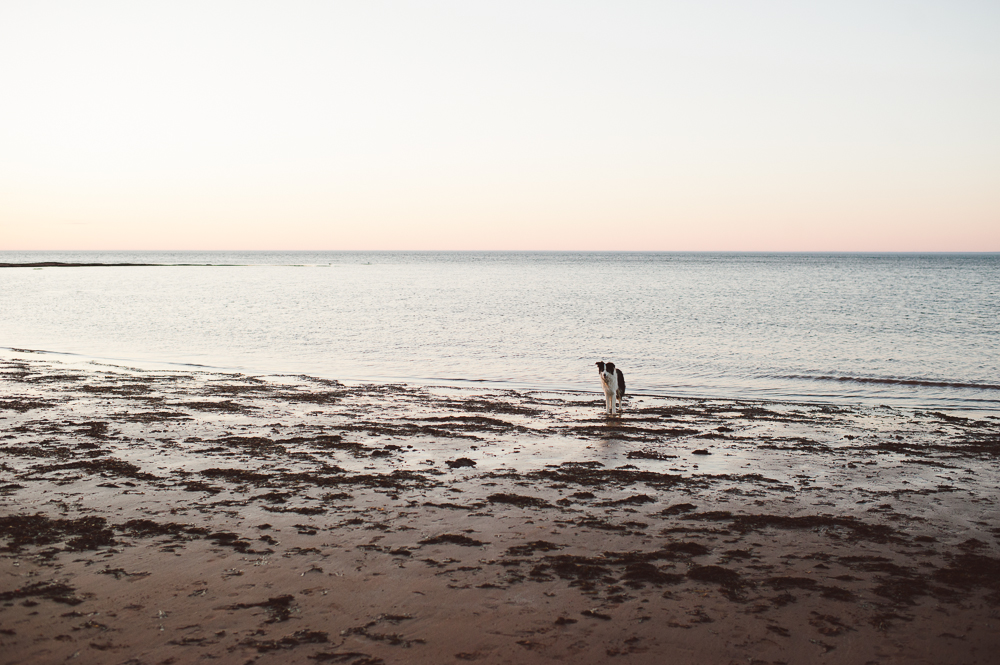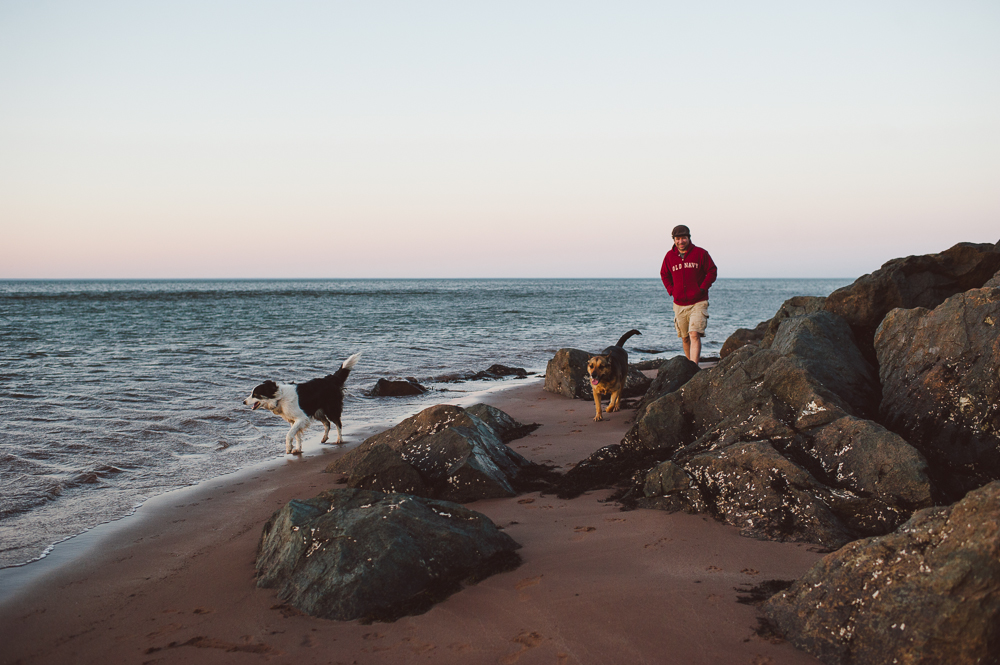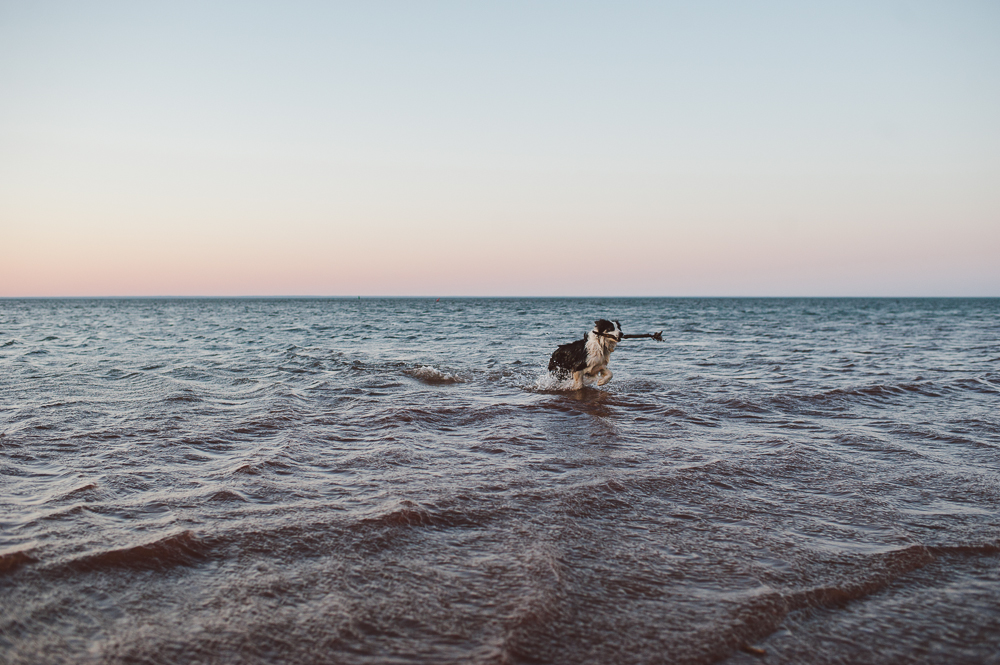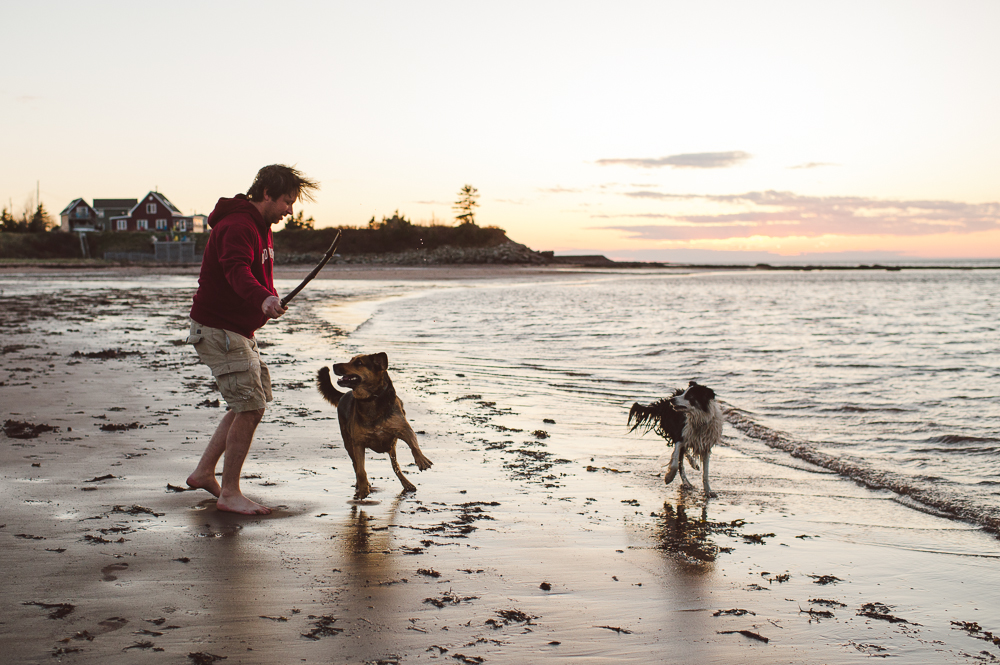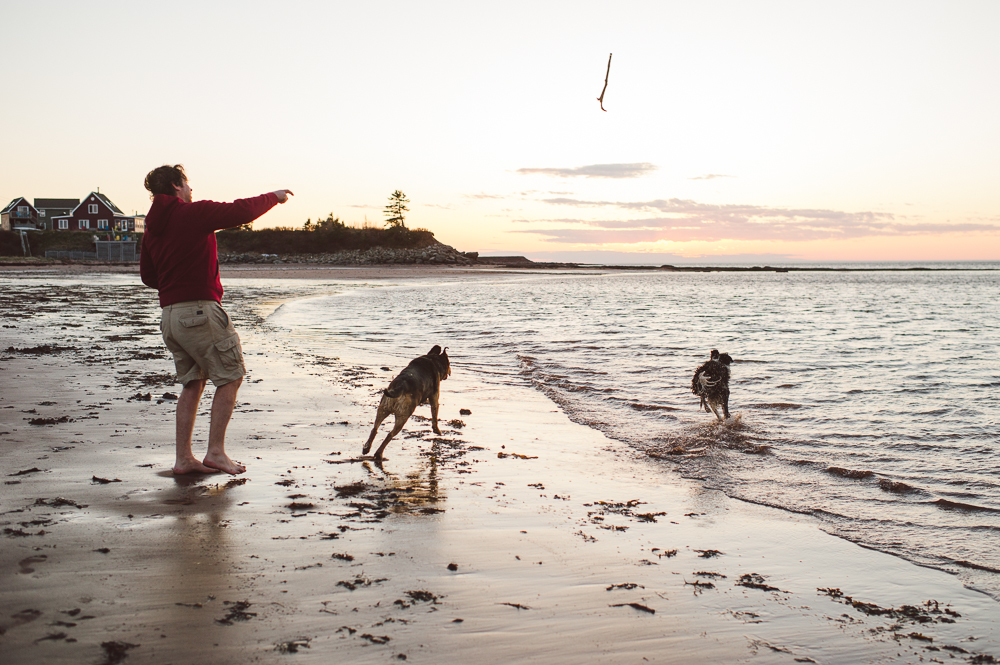 Slipper almost always gets the stick first. She's got that Border Collie determination on her side.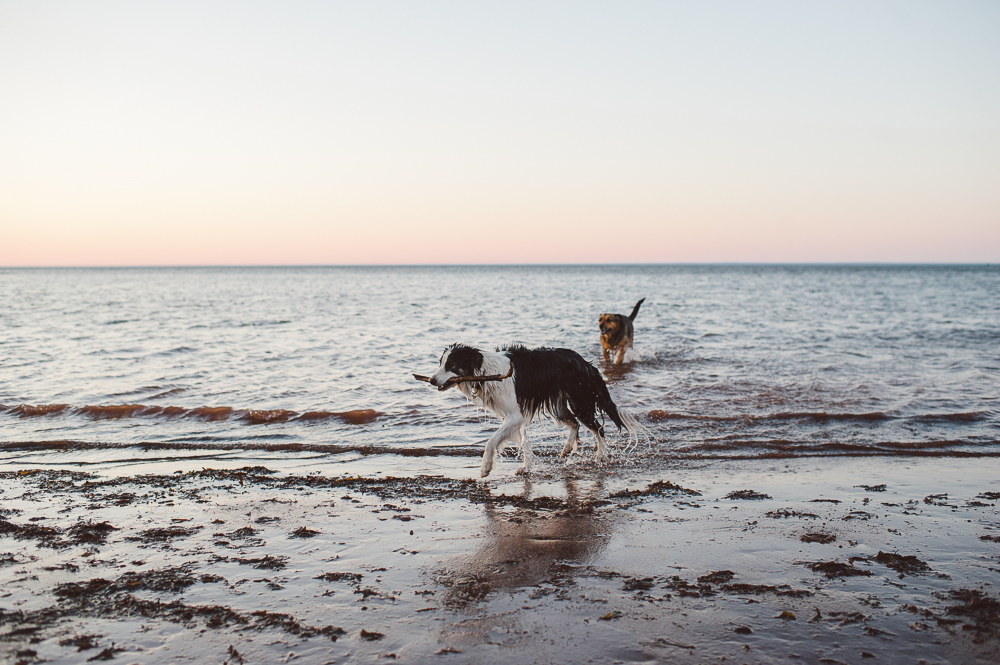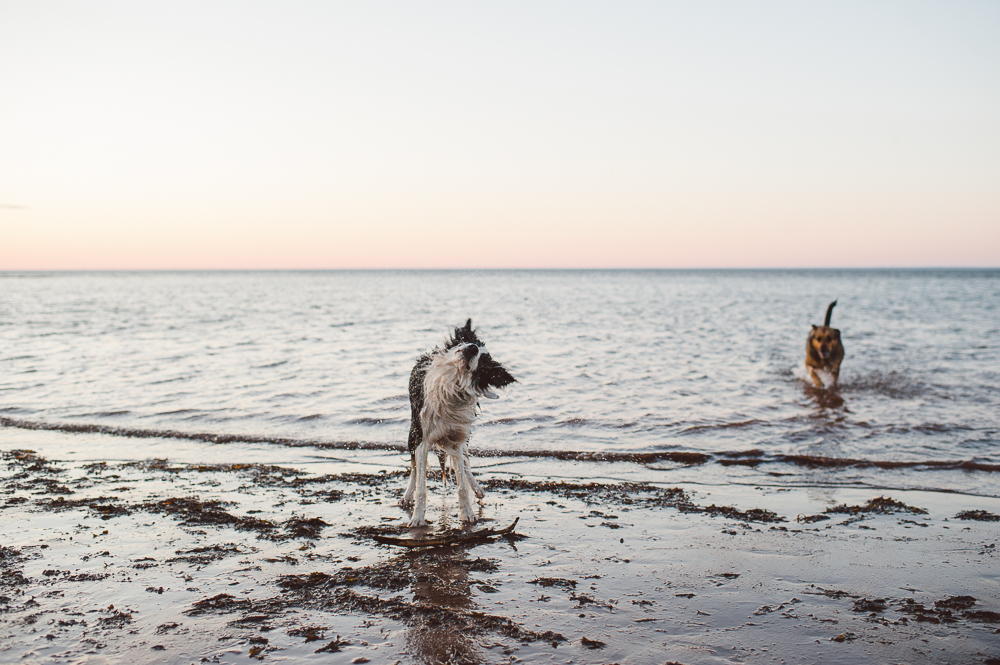 But once in awhile Paddie manages to win with a mix of heart and luck.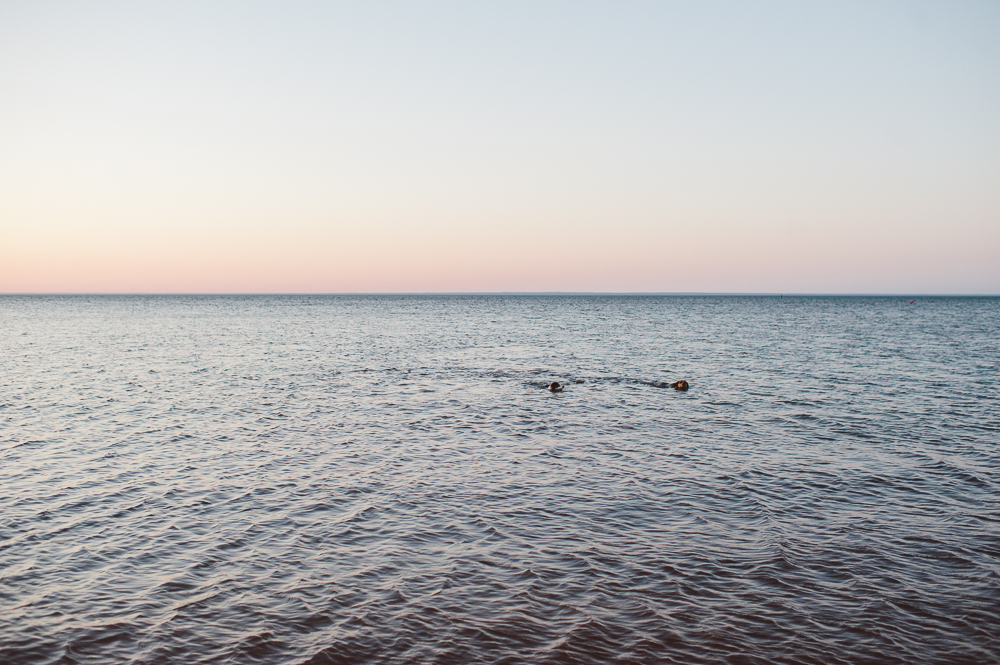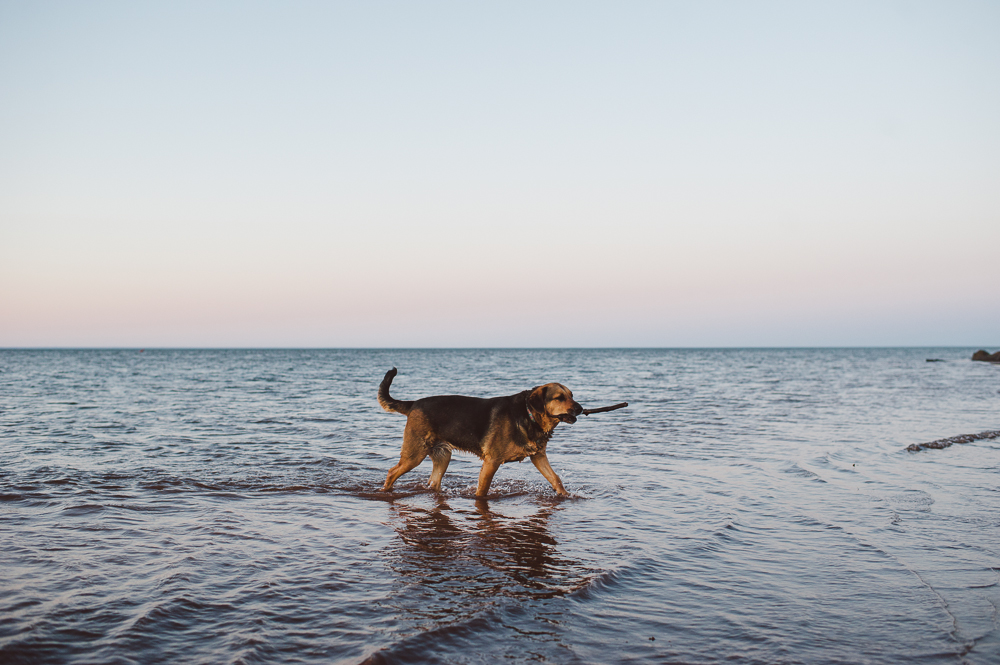 Sometimes it's a tie. Or, Slipper swims out to get the stick and Paddie tries to wrestle it from her when she's back in shallow water. Paddie is very efficient with her energy expenditure.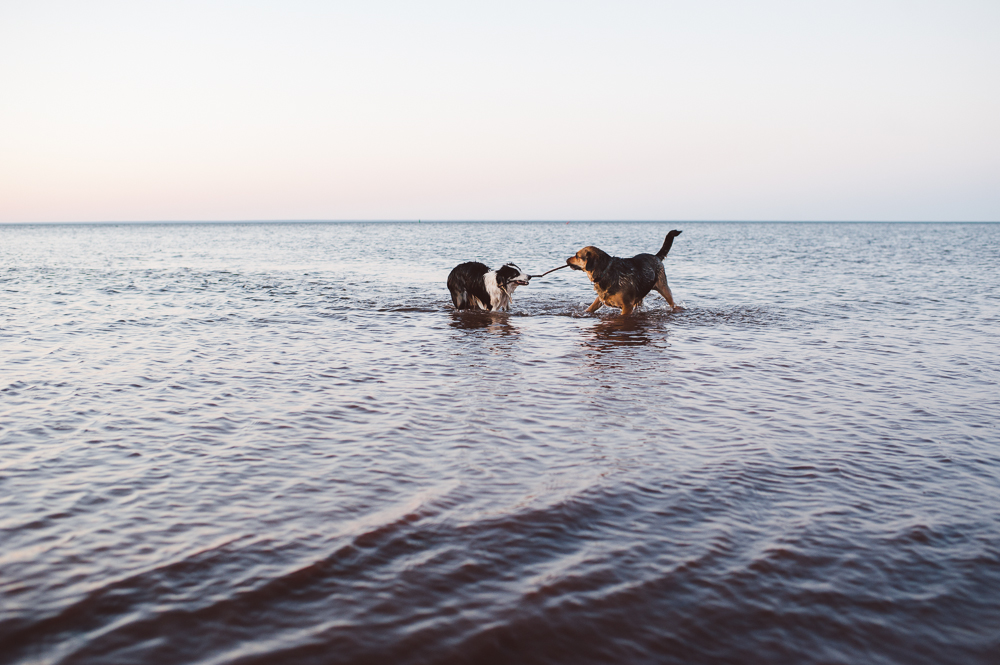 Despite being up to her eyeballs in the sea, Paddie still smelled pretty bad. Dave braved the cold water to give her a quick splash and rub down. Paddie was displeased with this bath-like turn of events.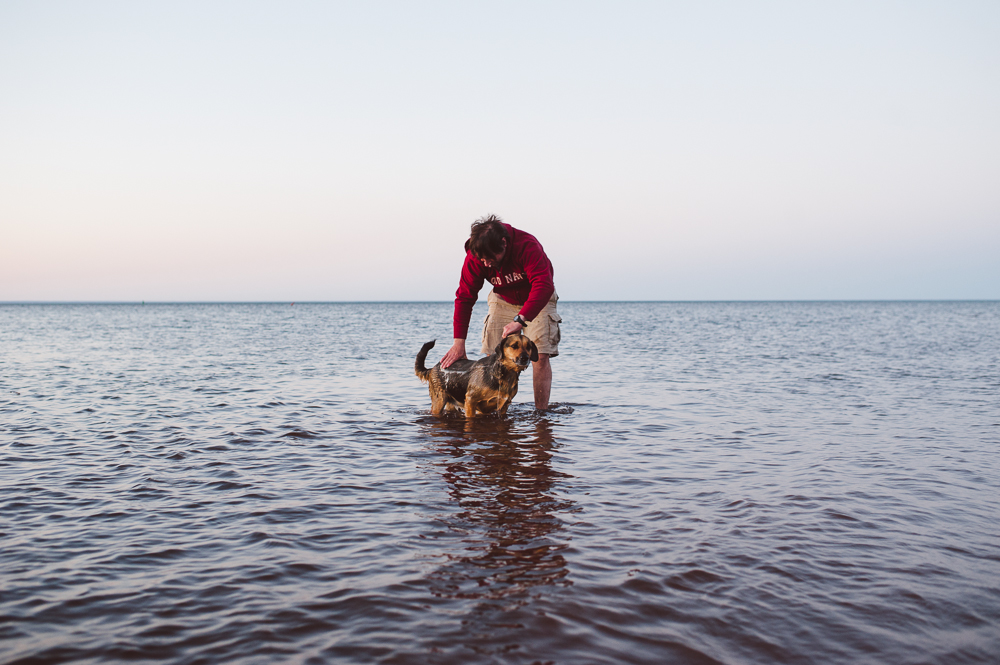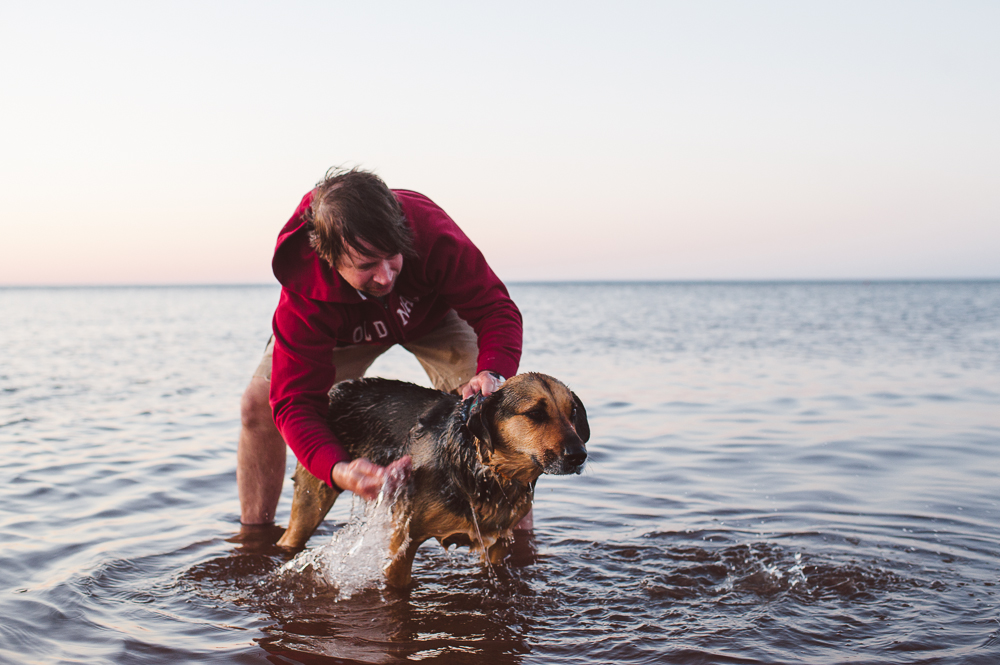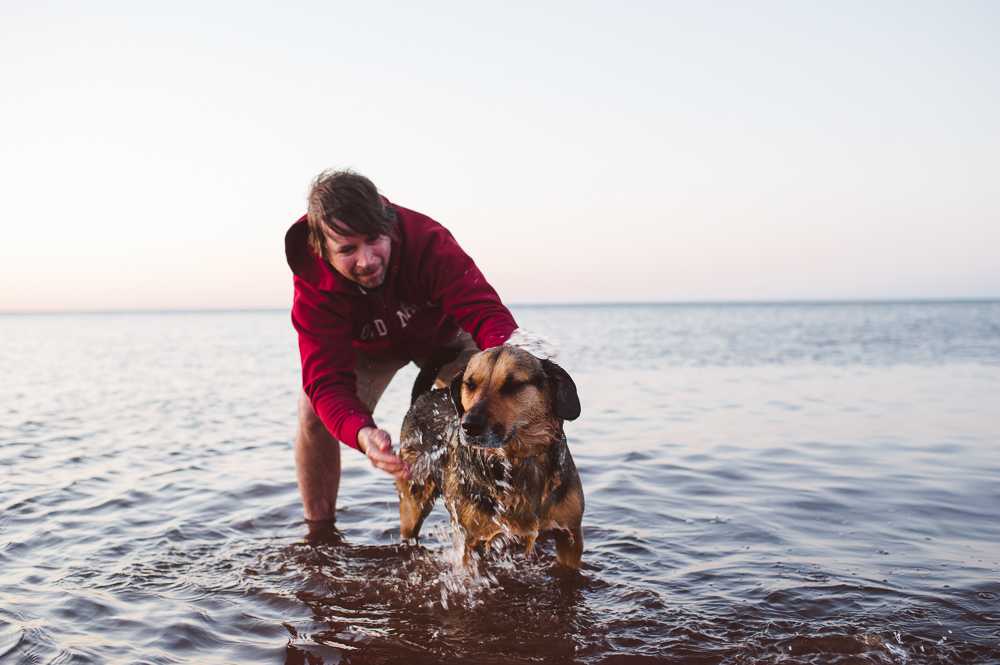 But lucky for us, she doesn't hold a grudge for long.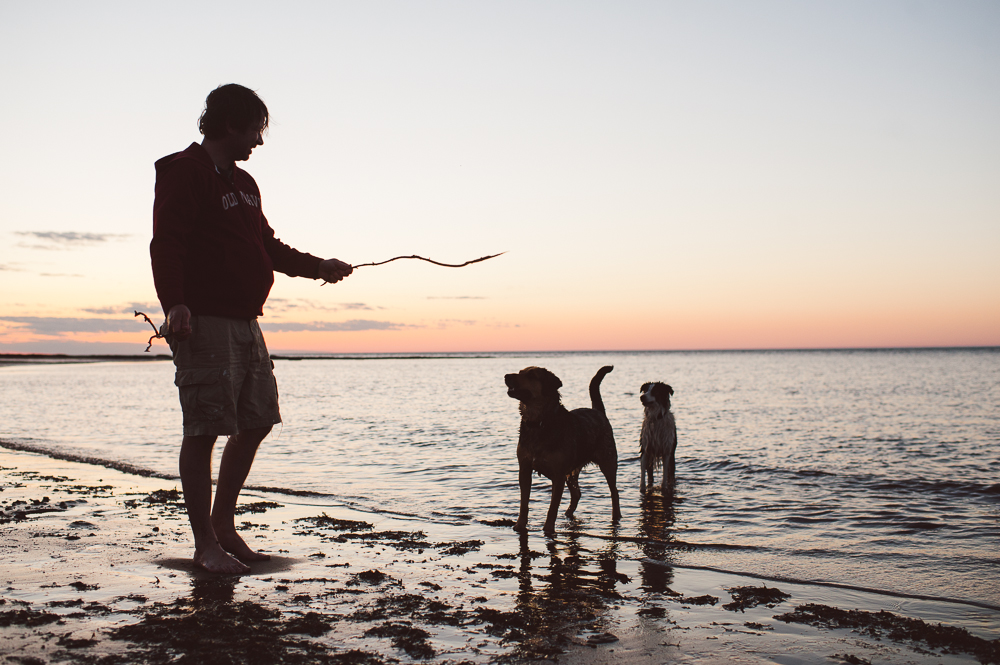 I wonder if Karen Blixen realized when she wrote, "The cure for anything is salt water: sweat, tears or the sea," that anything included a stinky (but sweet) farm dog living on the North Shore of Nova Scotia!