The difficulty with beginning a story in the middle is knowing where in the middle to begin. An obvious beginning of the middle is upon us… lambing time! The first two lambs arrived 2 weeks ago and the next 60+ arrive starting two weeks from now. Here are the "teaser" lambs –  Artwich and his sister Oleander. Here is a picture of Artwich (or Art for short) on a small stone wall.  Art is wearing a wool sweater because he was little and cold. Also, he is very style conscious, even at this young age.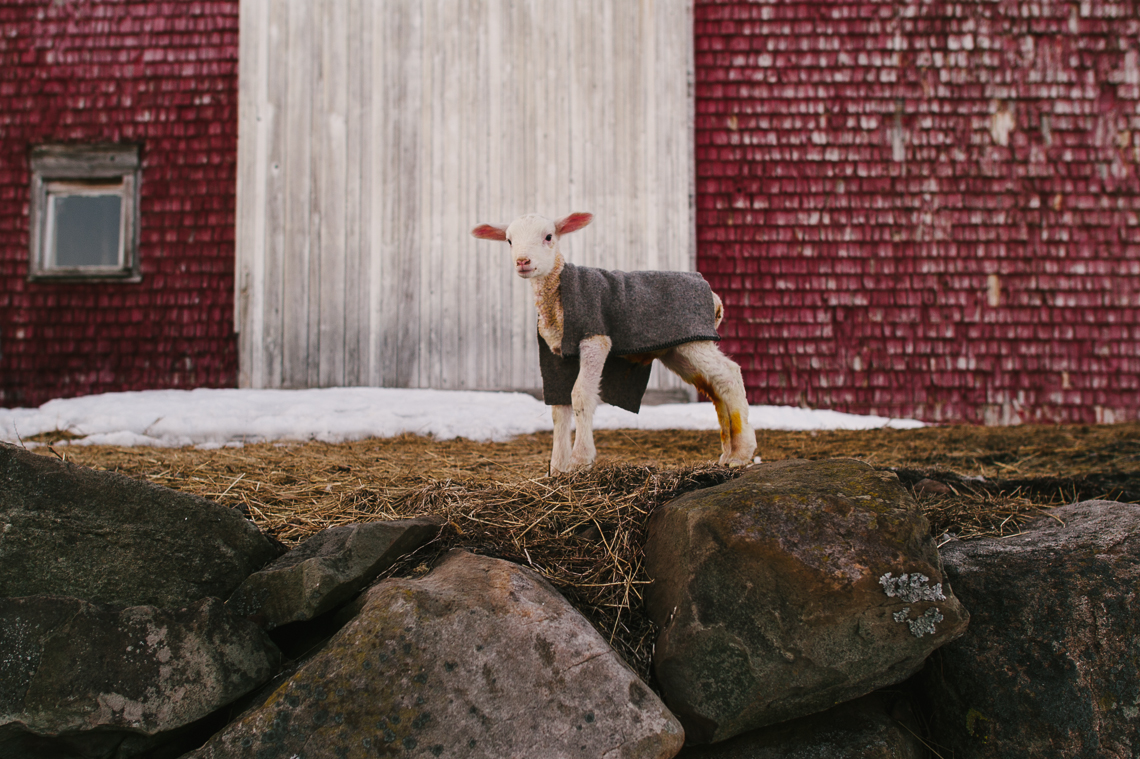 Here is a picture of Oleander (or Olé for short) hanging out with her mom in the barn. She's a curly-haired, floppy-eared cutiepie.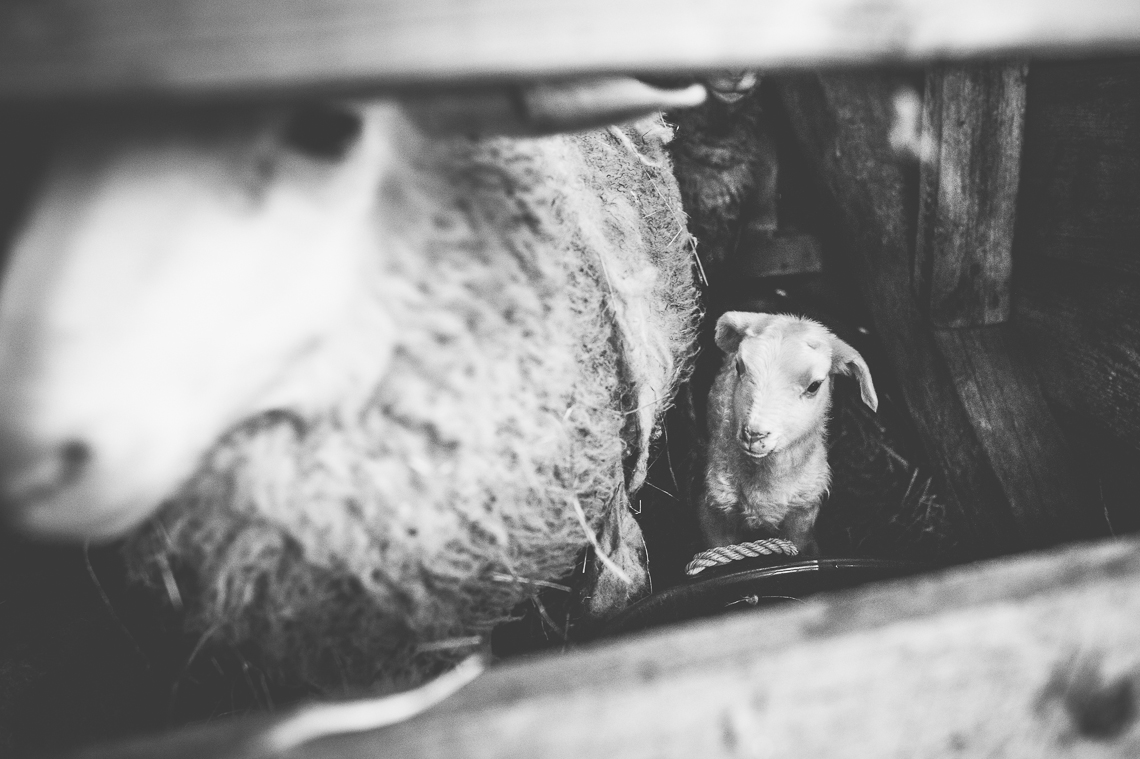 Welcome to Harrier Hill. We are an aspiring sheep dairy located in Meadowville, Nova Scotia, Canada. We are Dave and Christine, neophyte farmers. We started out here just over two years ago, doing a little tour of Asia in the winter of '12 before settling in and, as they say in the business, "getting sheep". Haha, not funny.
Our flock is currently 40 ewes. They are in large percentage of the East Friesian breed, which is the predominate dairy sheep in North America and the world. The breed was imported into Canada first in the 1990s and what it gives in milk production it balances in lack of hardiness. So it goes.
It's been a long cold winter (with a big snowstorm on the way. March came in like a lion but isn't leaving like any lamb I've ever met). Please follow along as things heat up and the drama unfolds on Harrier Hill.