Today was a beautiful day.
One of my East Friesian ewes delivered triplets (for the second year in a row!) unassisted under sunny seventeen degree skies, rounded them up and fussed like a mother hen. It was a shepherd's dream. I put her in a lambing pen to facilitate her keeping track of the little marshmallows. Don't be alarmed by the appearance of the lamb – they drink milk, stop just short of exploding and then pass out in deep sleep in unnatural poses. I also have her three daughters from previous years in my flock. If the one little girl lamb in this year's trifecta grows up nicely that'll make this Mama's bloodline a significant portion of my flock.
I also like her black eye markings.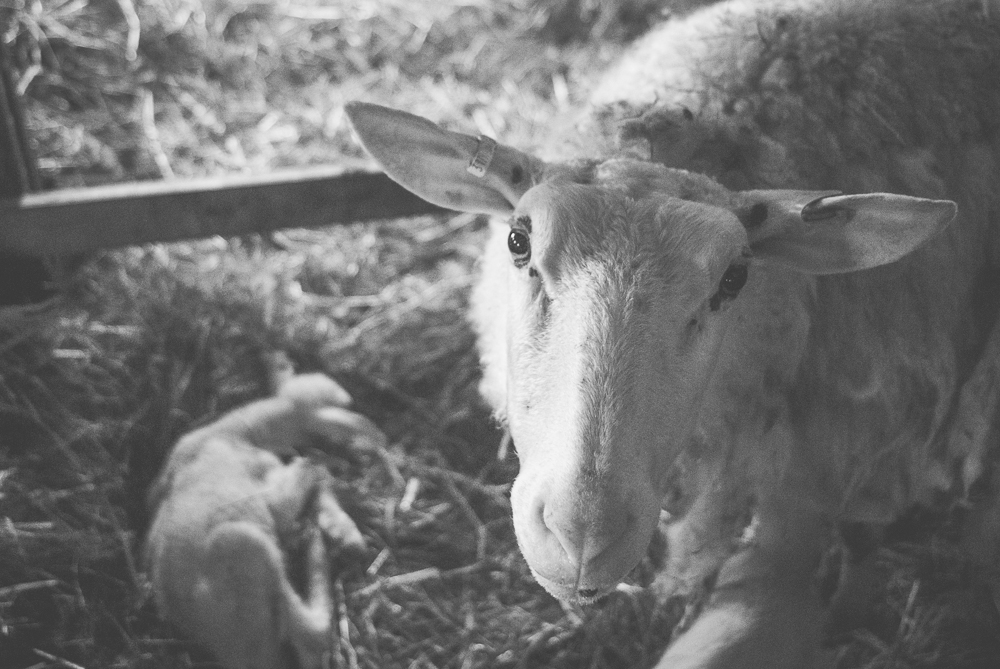 This brute is one of the two Dorset crosses in my flock. They tend to be the flock leaders. They are not as brave as their stature would suggest. When spooked, they run away with great ferocity.
Two years ago, shortly after I first got sheep, one of these girls got all trussed up in an electric netting fence. I think she and I are both still scarred from the unwrapping experience.
These Dorset cross ewes came from Zillig Farms in Scotch Village. I've been very pleased with them. They are crossed with dairy bloodlines as the hulking udder would indicate. She should lamb any day.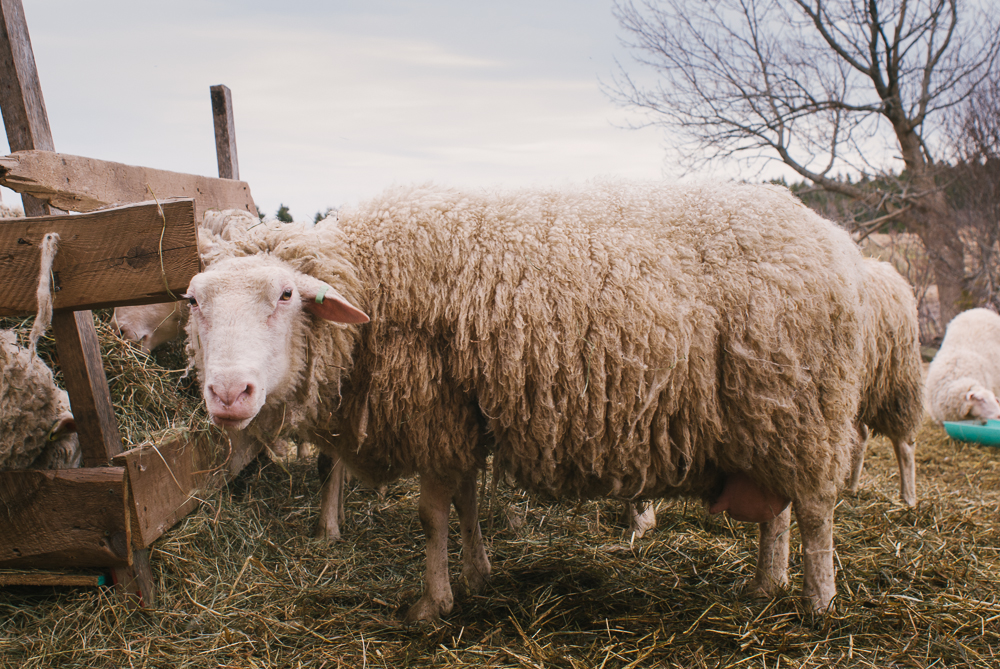 This is Rumple (on your left). She runs with her pal Huxley. They make their own rules. Rule number one seems to be that they should be in my face all the time. They are agreeable, friendly, and usually only an arm's length away. They are Rideau Arcott crossed into dairy lines. Rideaus are a milky breed developed in Canada as an ideal maternal breed. I bought three of these lovely ladies from Alexa who runs a very nice flock at Silver Willow Farm.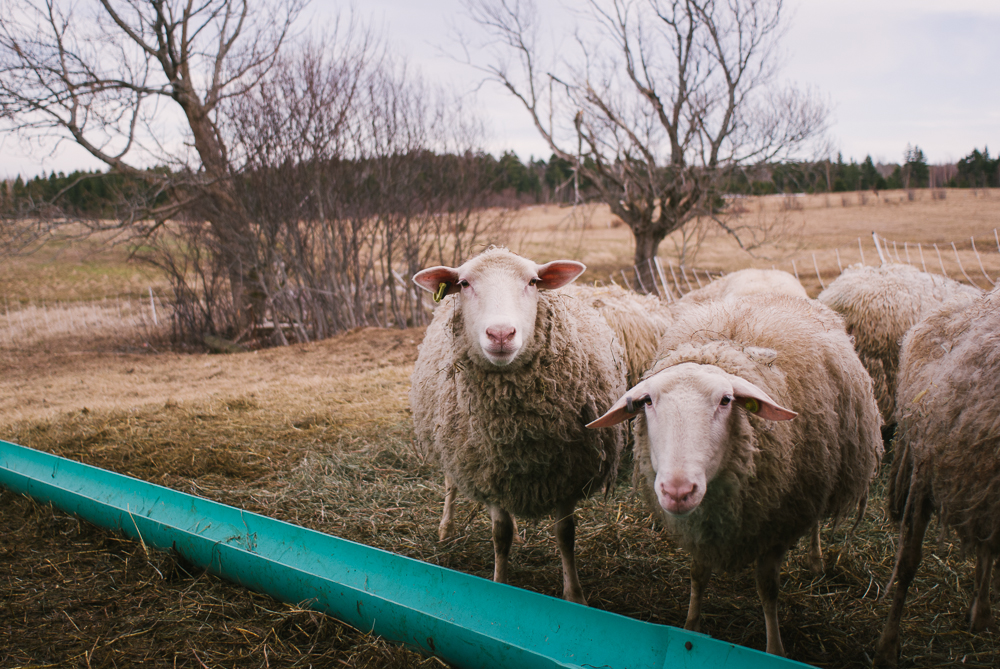 One of Rumple's lambs from last year. She gave birth three days ago to a little ewe and is a great mom.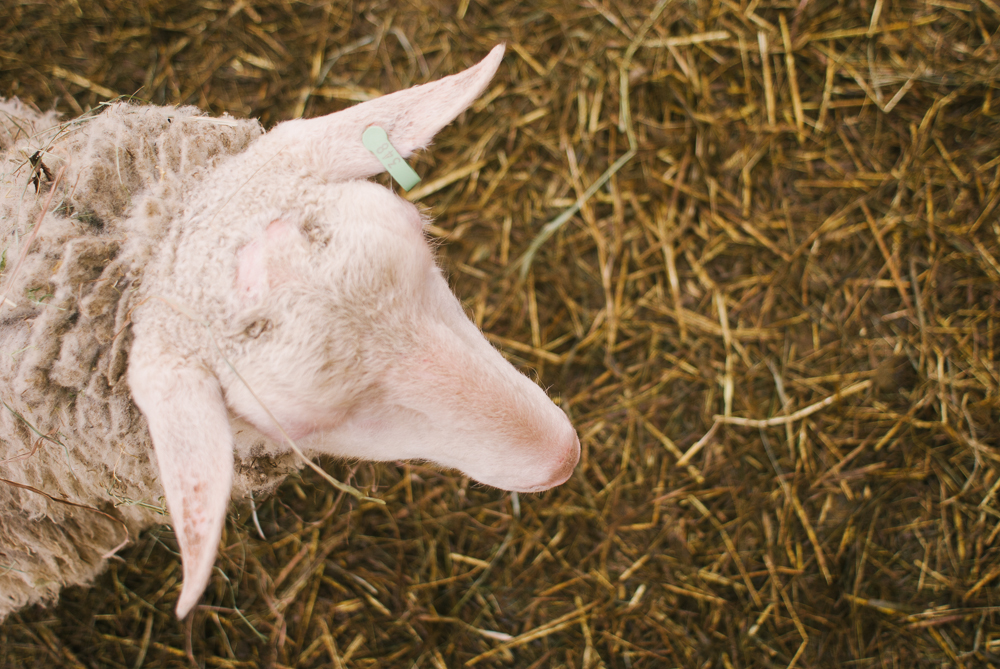 This is one of three ewes I recently purchased from Fearann Kisha in Cape Breton. Ron's also the cheesemaker who will be making cheese from the milk I produce. These three ladies are all-dairy-all-the-time. They have some highly coveted Lacaune blood in them which is the national dairy sheep of France. In case you haven't heard, they take their cheese seriously there. These girls also turn out some fat little lambs.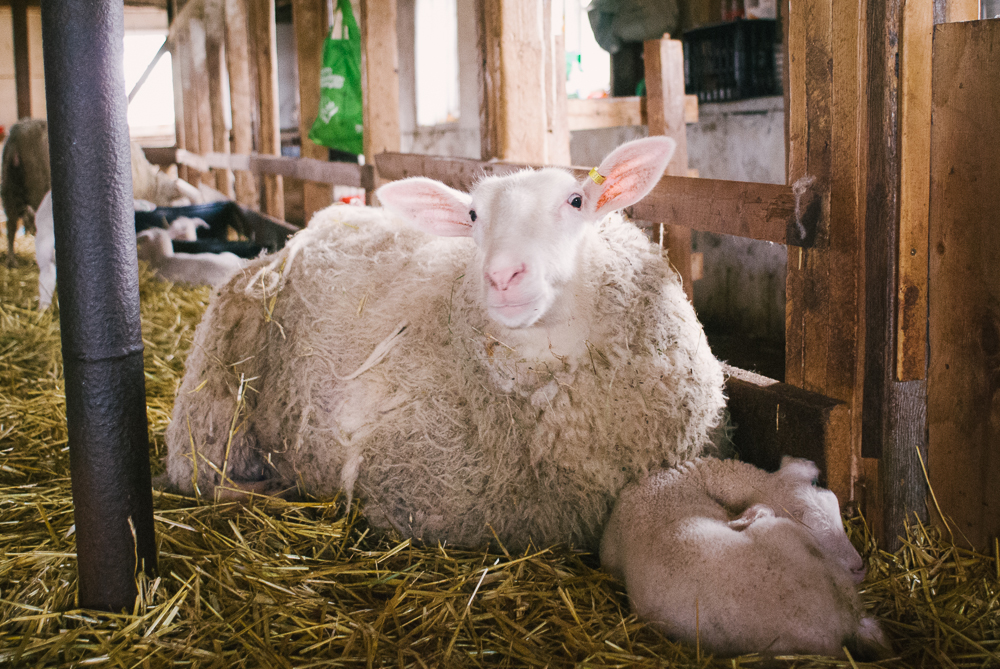 This is one of her lambs. You may remember Artwich from a month ago. In this picture he is half asleep, on a hay bale, eating it. It was a good day to be a sheep at Harrier Hill.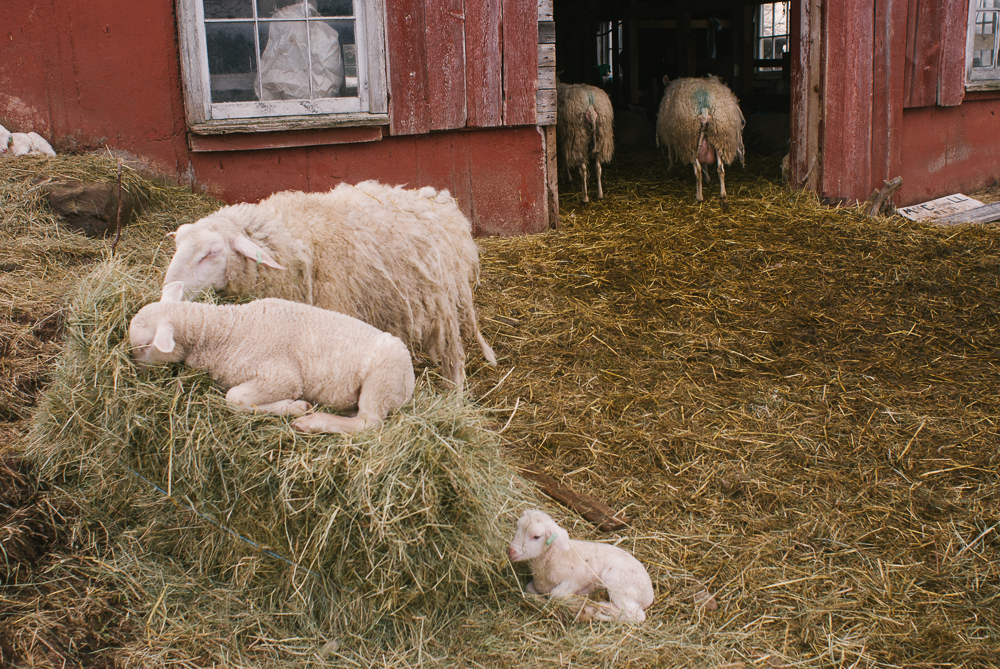 Most of the sheep on the farm are purebred East Friesian (with the above noted exceptions). They were less consistent performers than the above thoughtfully selected ewes from small local flocks. But my East Friesian girls (and now their daughters) are whipping themselves into a nice little flock if I do say so myself. Here are a few lambs: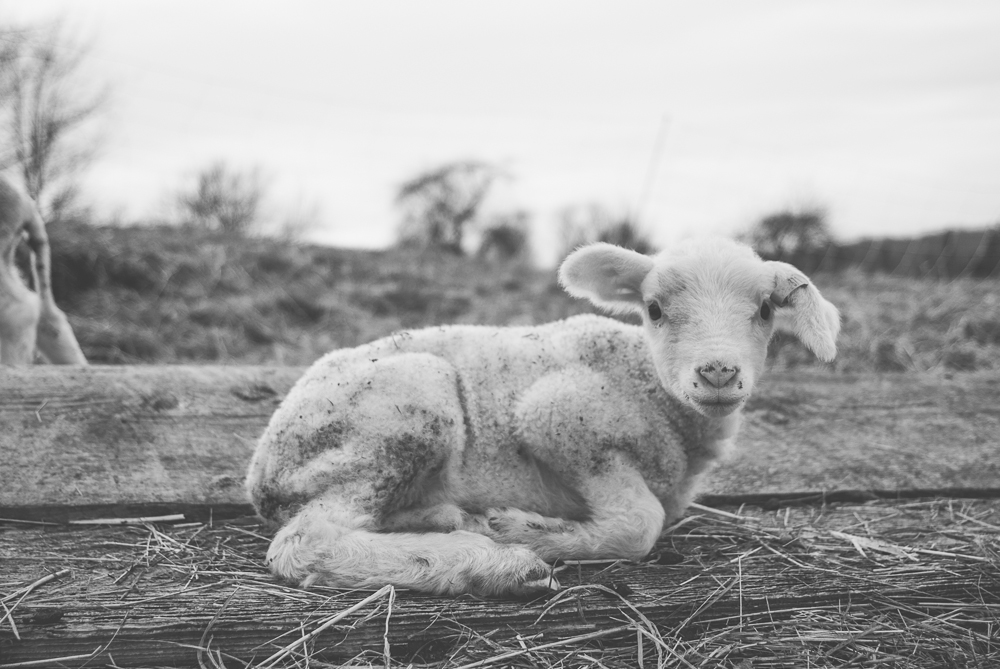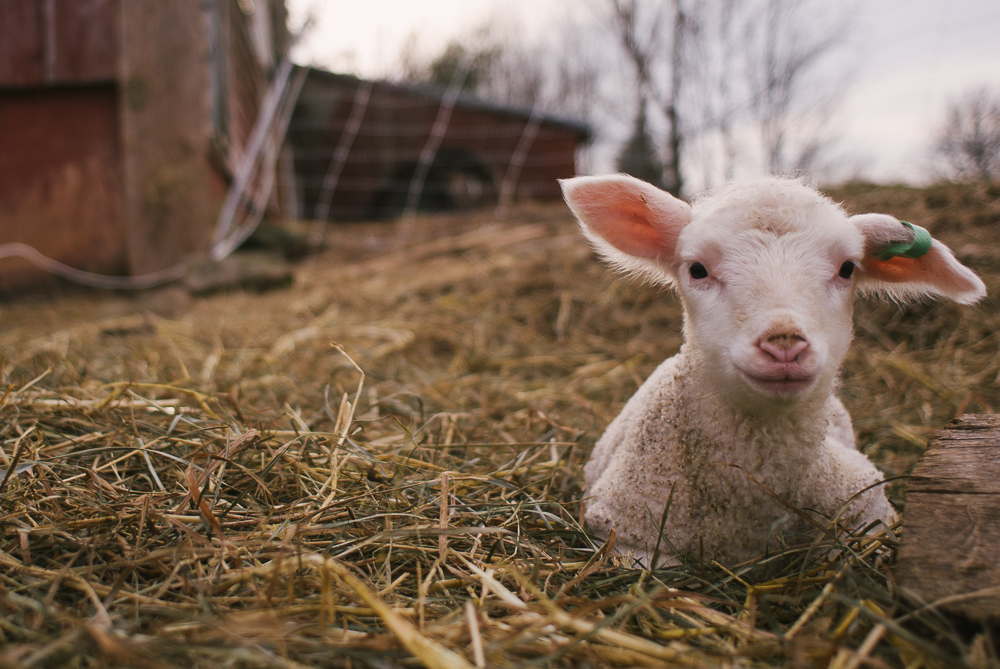 This poor little guy was born on Saturday with a cleft lip. It doesn't seem to be impacting his life. This was the first time I've seen a cleft lip in my flock but I know it happens occasionally.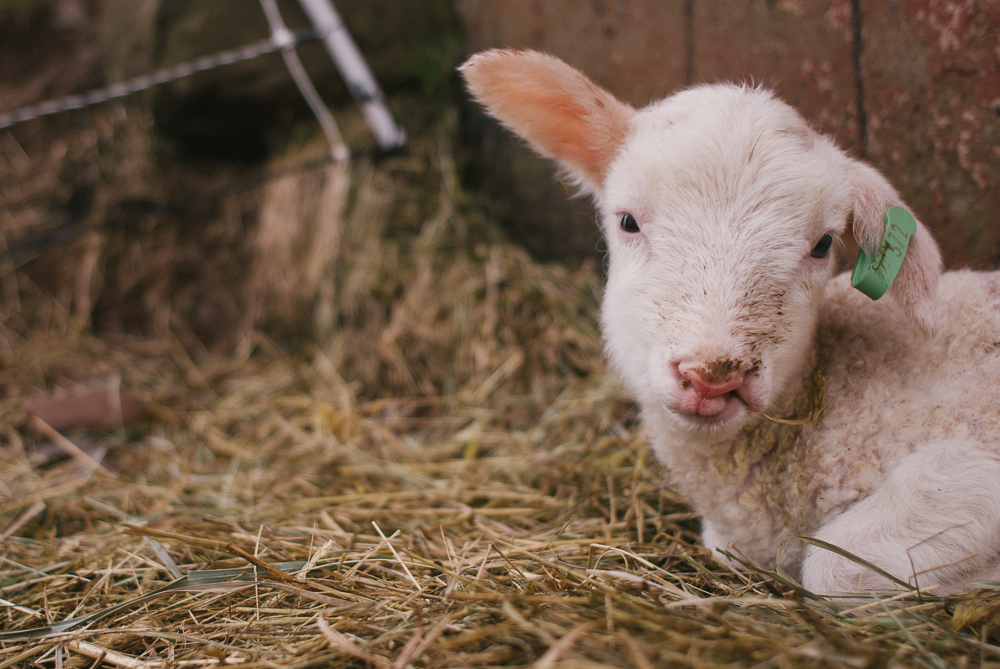 It was a good day to be a sheep. And a shepherd.