It's hay time again.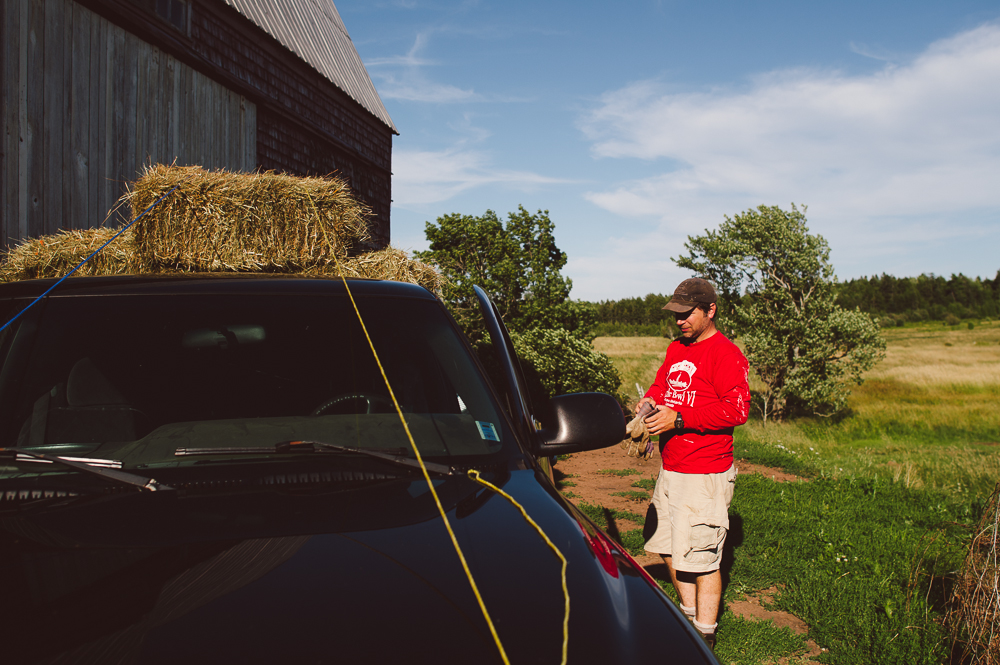 It's a long couple of days of lifting, lugging, and piling. But first, some fortifying leg hugs from Paddie.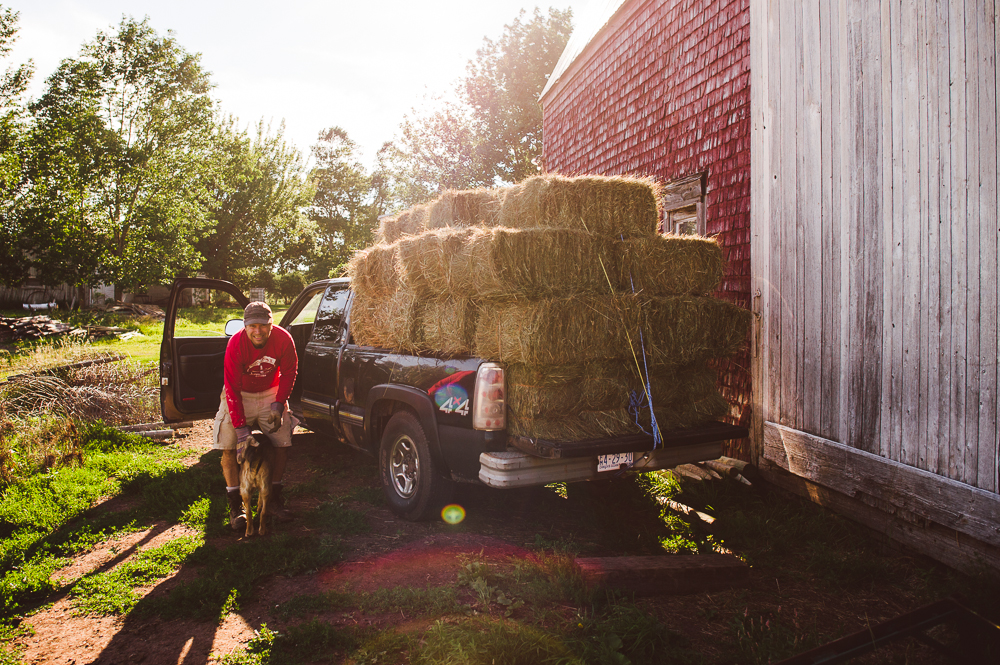 The barn before.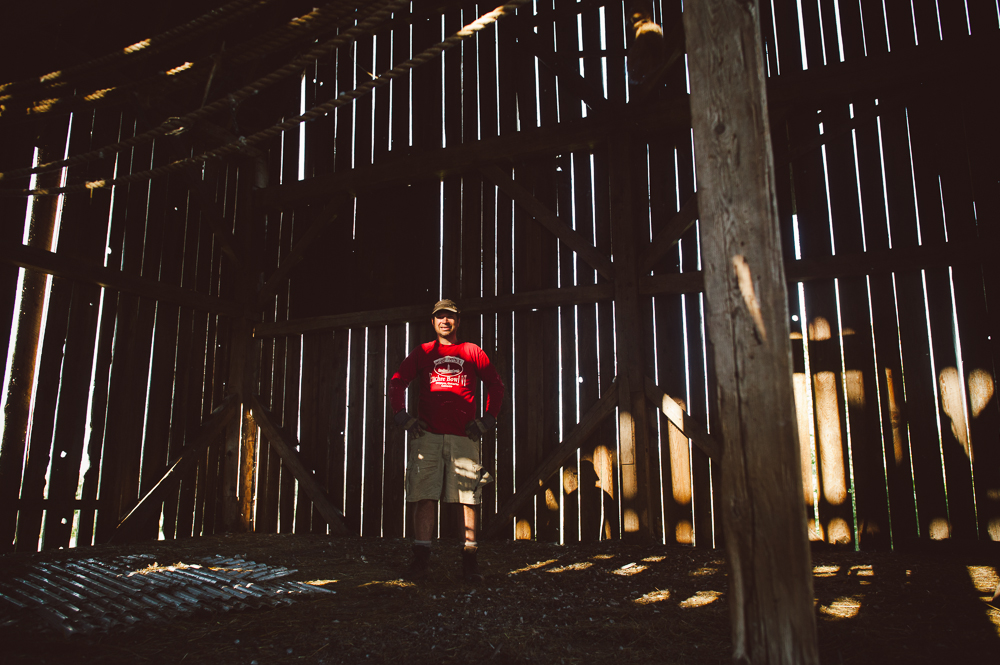 This is literally part 1 of 800.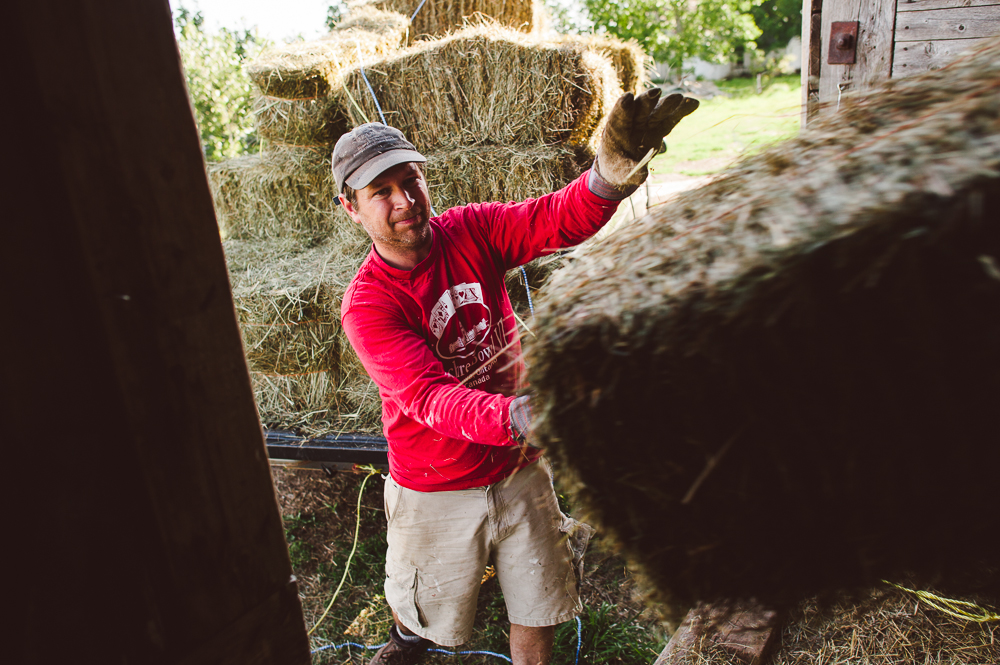 Fittingly, Dave's shirt reads "Pick it up, eh!" He'll be doing lots of that over the next couple of days.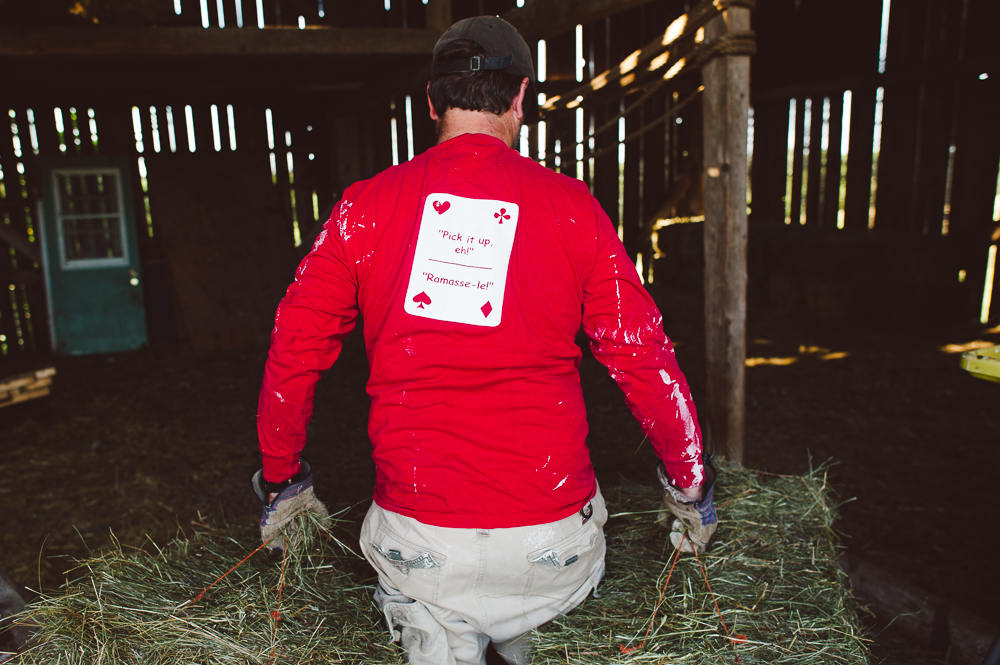 Stay tuned for the part two when the barn is full and Dave doesn't ever want to see another bale of hay… until next year that is!