I mentioned yesterday that Dave's birthday was this weekend. For a guy who has so many hobbies and interests, it's surprisingly hard to come up with gift ideas for him. So for the last few weeks there's been a whole lot of how about this? or would you like this? floating around. Then quite by accident, I stumbled upon the perfect present.
Dave helped Scott with the boil at Sugar Moon Farm this year. Scott is a member of Slow Food Northumberland and had been talking enthusiastically with Dave about all the great Slow Food events going on this year along the North Shore. In fact, the Slow Food in Canada National Conference is set to be held in Tatamagouche from May 1st-4th. So when Dave came home and relayed all this exciting news to me I thought ding ding ding! The perfect gift idea pretty much just fell in my lap – a Slow Food membership!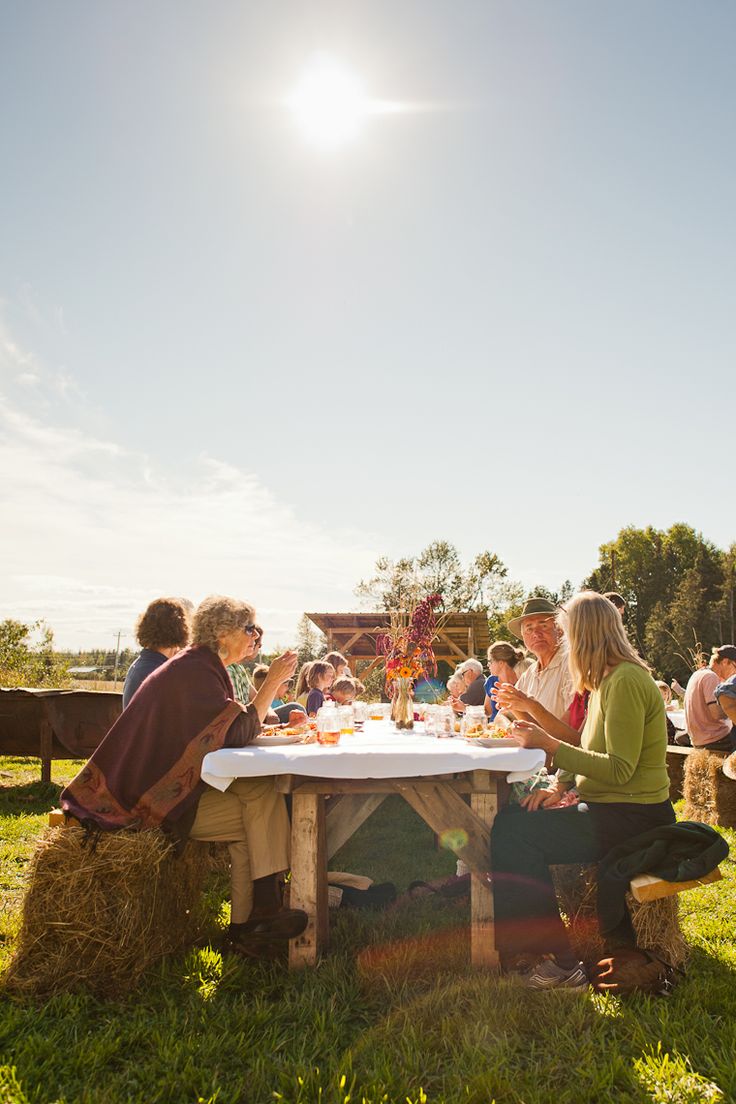 This is an image from a Slow Food event we attended at Waldegrave Farm in the Fall of 2011. You can see more photos I took on that beautiful, sunny day by clicking here.
For those of you who are unfamiliar with Slow Food, they are an organization that envisions a world in which all people can access and enjoy food that is good for them, good for those who grow it and good for the planet. They oppose the standardization of taste and culture and the unrestrained power of food industry multinationals and industrial agriculture. Their approach is based on a concept of food quality that is defined by the three interconnected principles of good, clean and fair. (I pulled this directly from their website).
The best part about Slow Food is that the organization believes that food is tied to many other aspects of life  including culture, politics, agriculture and the environment. They believe that through our food choices, we can collectively influence how food is cultivated, produced and distributed and as a result, bring about great change. Who wouldn't want to be a part of this group?! So I bought us a couples membership and we're the newest members of the Slow Food Northumberland Convivium.

Remember how I mentioned that the Slow Food National Conference is in Tatamagouche this year? The second half of Dave's gift is even better than the first. I also bought him two tickets to the 5th Annual Slow Food Nova Scotia Spring Supper!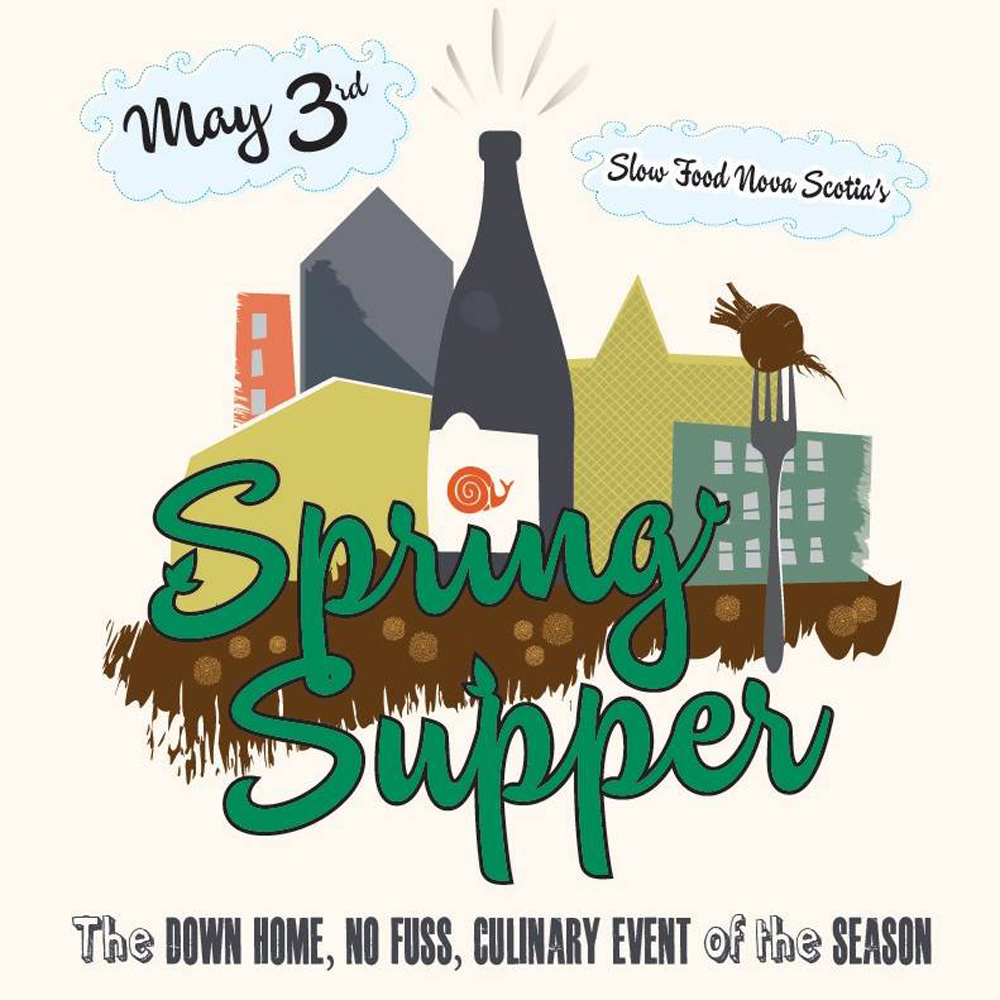 The dinner coincides with the launch of the East Coast Chefs Collective which is made up of Chef Mark Gray of Brooklyn Warehouse, Chef Dave Smart of Front and Central, Chef Andrew Farrell of 2 Doors Down, Chef Bryan Picard of The Bite House, Chef Frédéric Tandy of Ratinaud French Cuisine and Chefs Andrew Aitken and Sarah Griebel of Wild Caraway Restaurant and Café. Together they are preparing a locally sourced five course meal including tantalizing dishes such as lobster & scallop terrine, dulse, and laver, salad of sprouts & foraged greens and hay smoked lamb belly & shoulder, barley risotto and early season vegetables. All paired with Nova Scotian wines!

I took this image from the facebook event page. It features all the talented chefs who belong to the East Coast Chefs Collective. I didn't take any of these pictures!
Tickets are still available. You can buy them by clicking here. We hope to see you out! It's a pretty tasty way to support our communities, small-scale local producers and the environment. I sure do love buying birthday gifts that make a difference… and luckily for me, Dave asked me to be his date so I get to enjoy a night out too!