It was a fun and exciting weekend here on the farm for a multitude of reasons. To kick things off, Dave got sheared. See Harrier Hill's first-ever before and after below.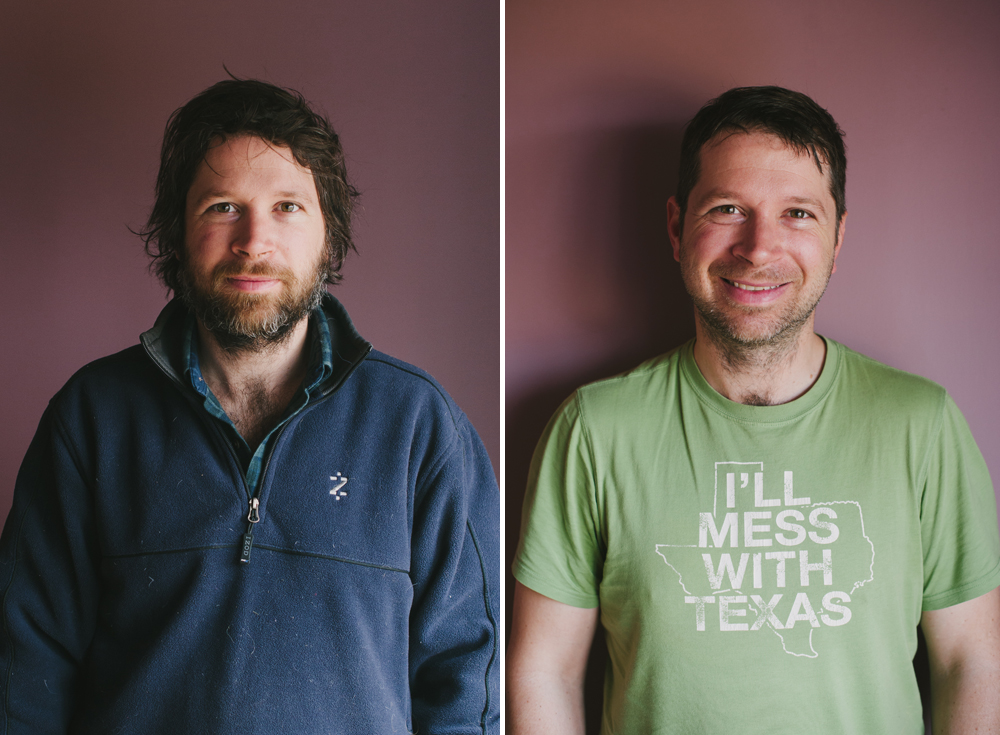 I'm not sure which look I prefer – mountain man or close-cropped? I like them both in different ways!
Dave's new haircut coincided perfectly with the arrival of his parents who came to celebrate both Easter and Dave's birthday with us. Yep, that's right! Dave's birthday fell on Easter Sunday this year and we celebrated by cooking a big turkey dinner and inviting both his parents and mine to join us. When I say we cooked a big turkey dinner I literally mean we cooked a big turkey. We left grocery shopping a little late on Thursday and picked up the last turkey at Sobey's. A hulking 31 pound beast of a bird! But Dave, being the amazing cook that he is, figured out how to thaw it, brine it and cook it perfectly in time for our Easter/Birthday celebration. His Mom cooked up the vegetables and I "helped" by making the egg place cards. Oh, I peeled some parsnips too so that counts as helping, right?!
My mother made Dave the adorable lamb cake (as inspired by this cake) and also the pom-pom sheep from last year's harvest of Harrier Hill wool. I think the sheep theme is very fitting!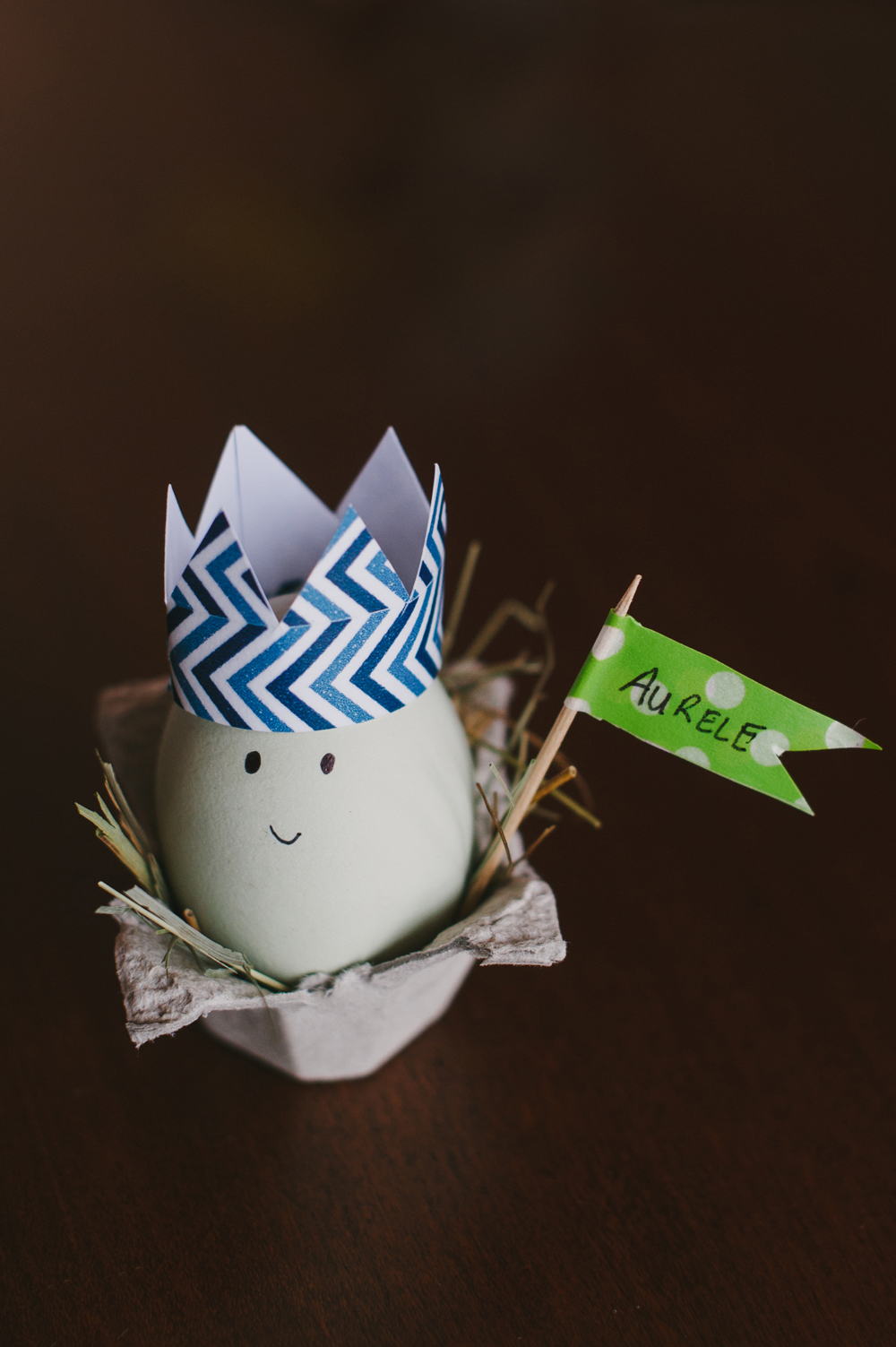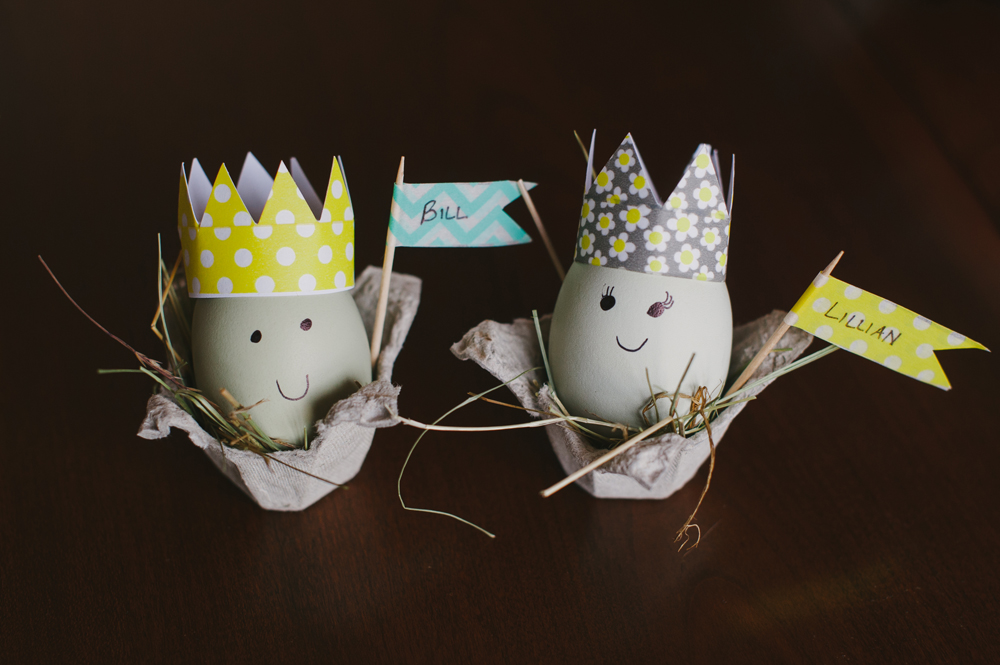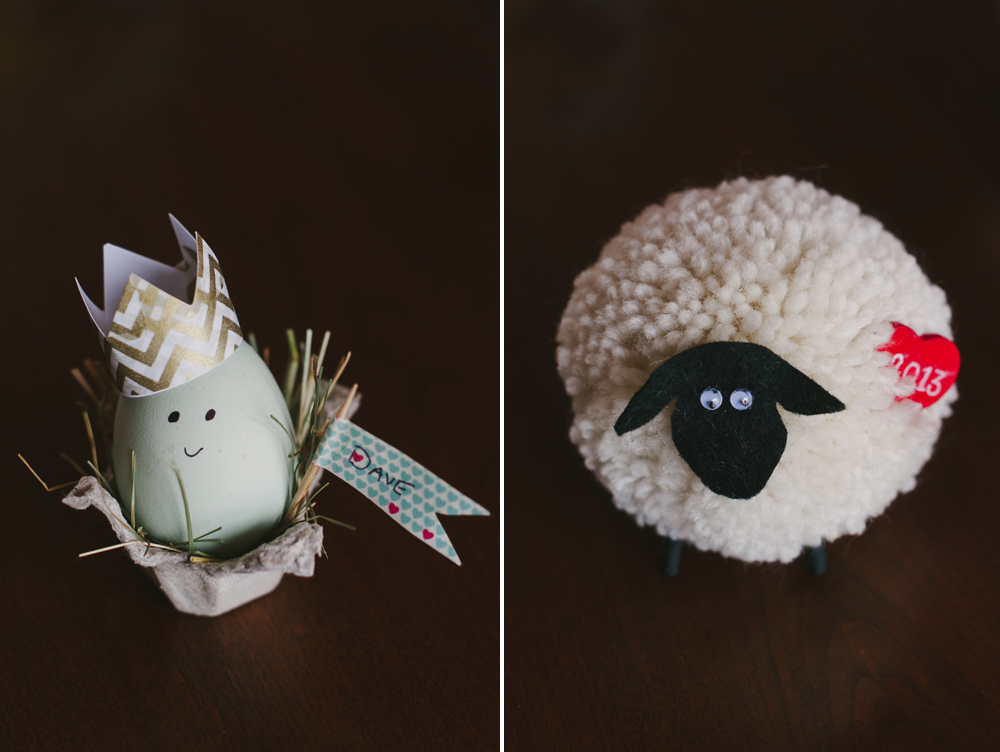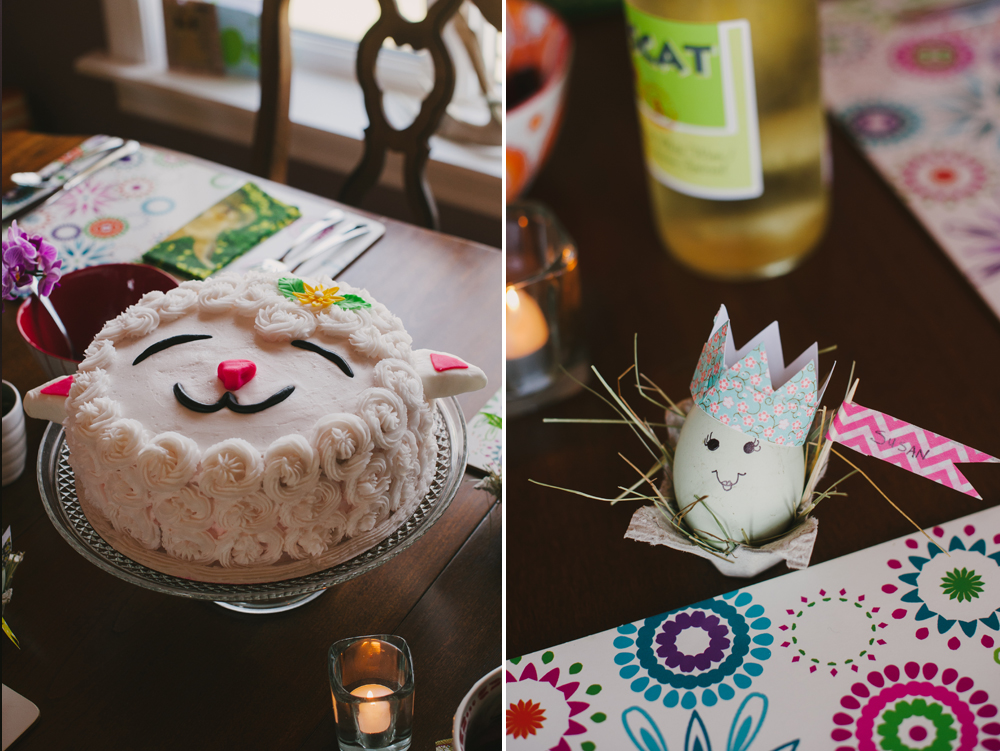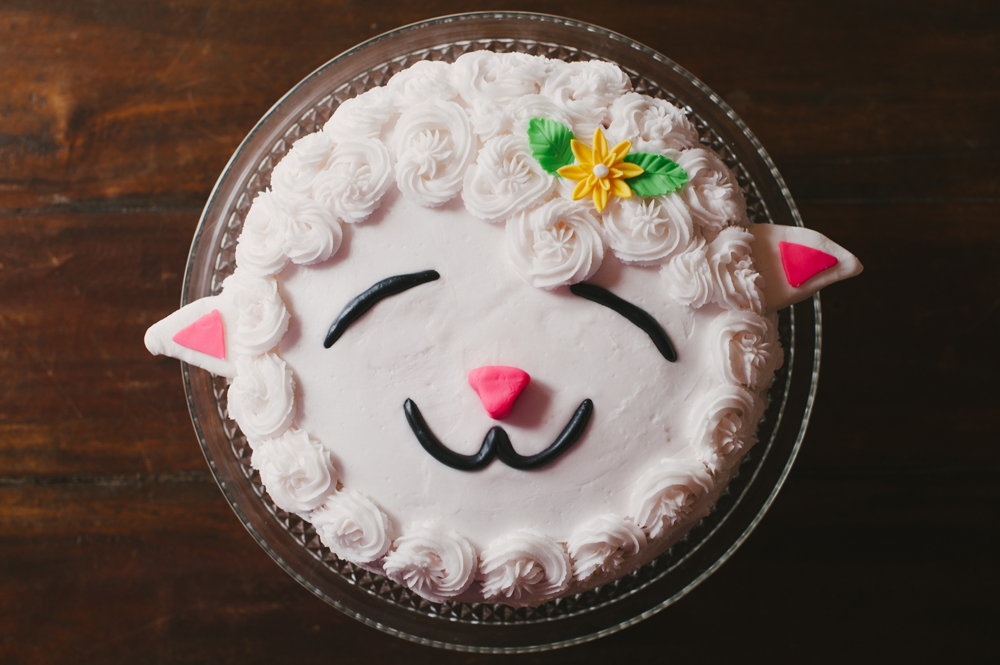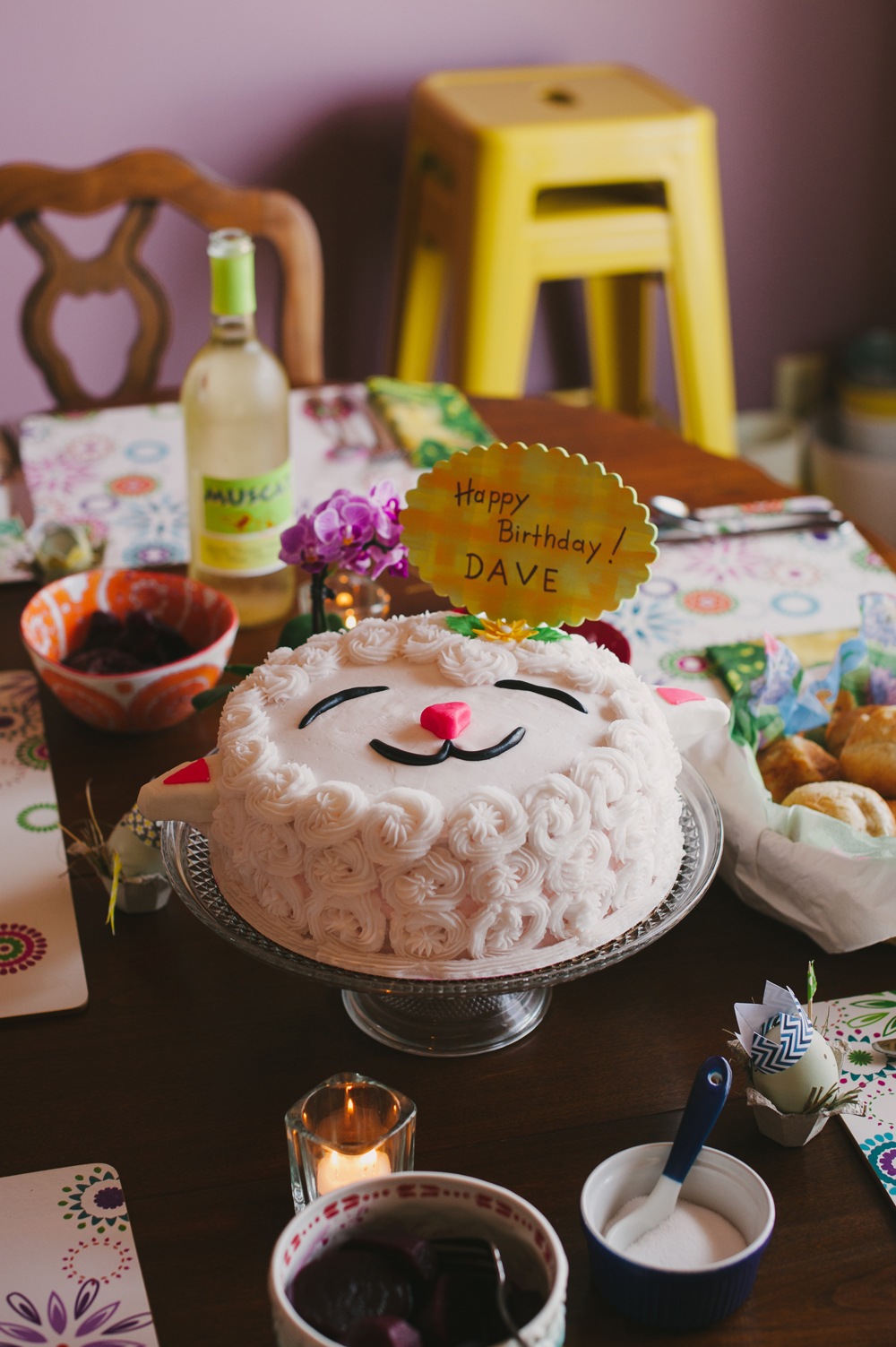 Intently contemplating what to wish for…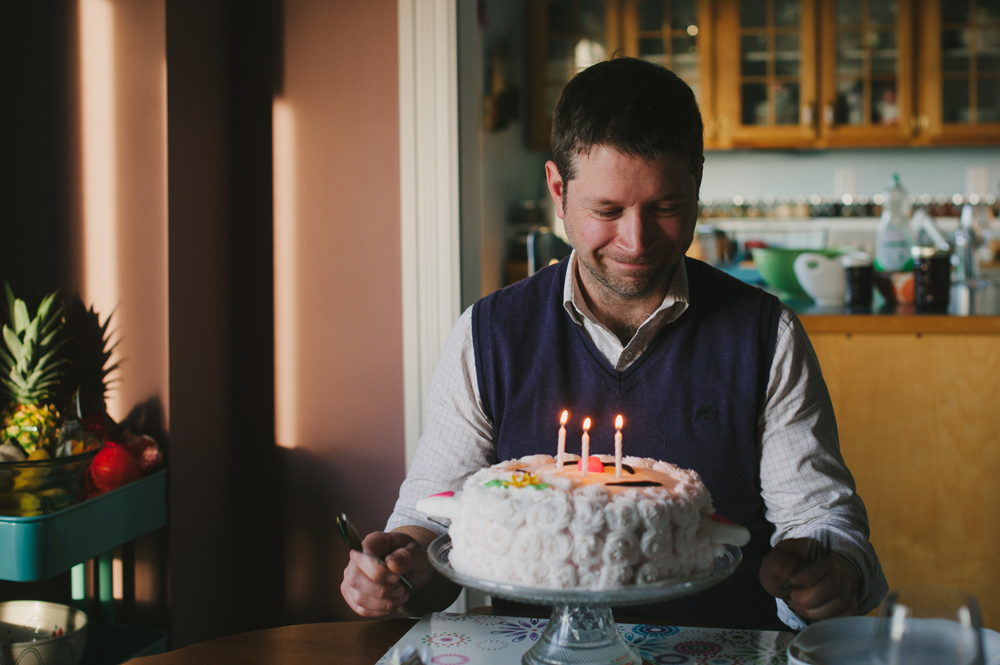 I wonder what it was…? Now that we're engaged, I thought all of his dreams had already come true, haha.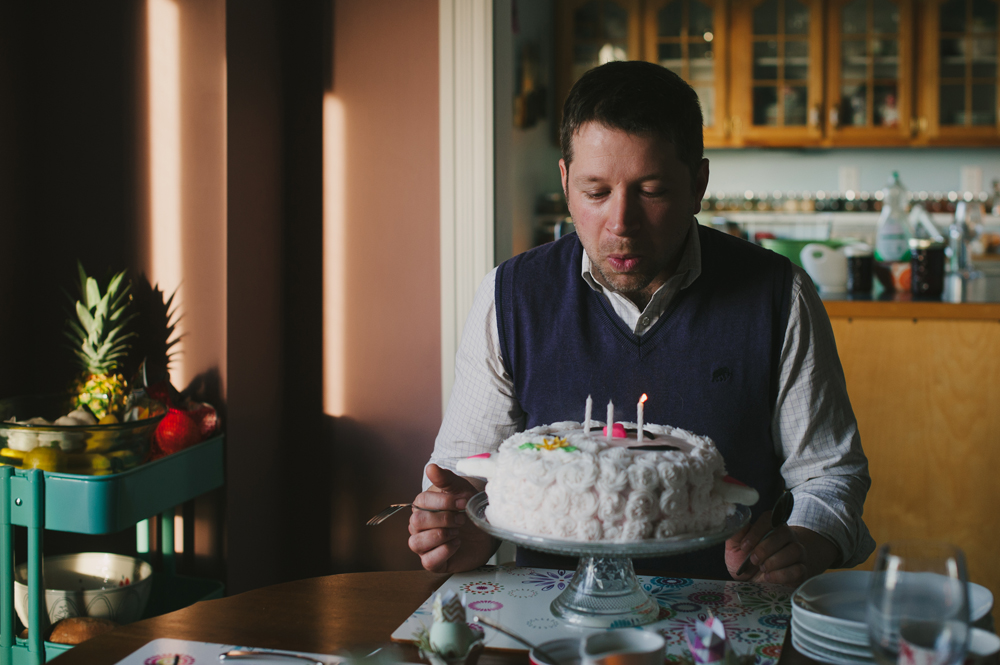 After dinner we went out to visit the sheep in the barn.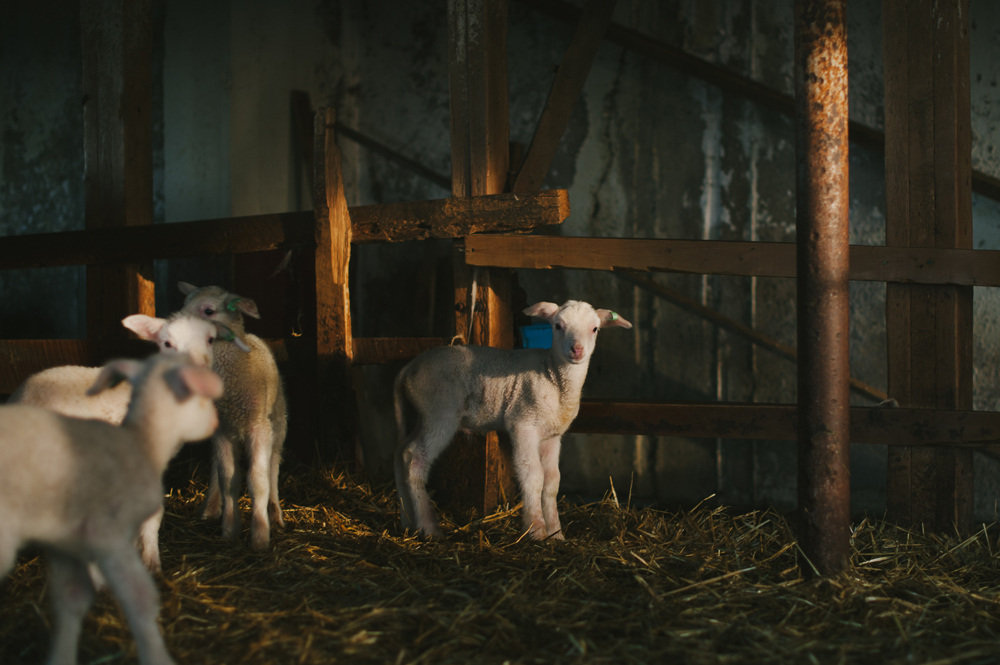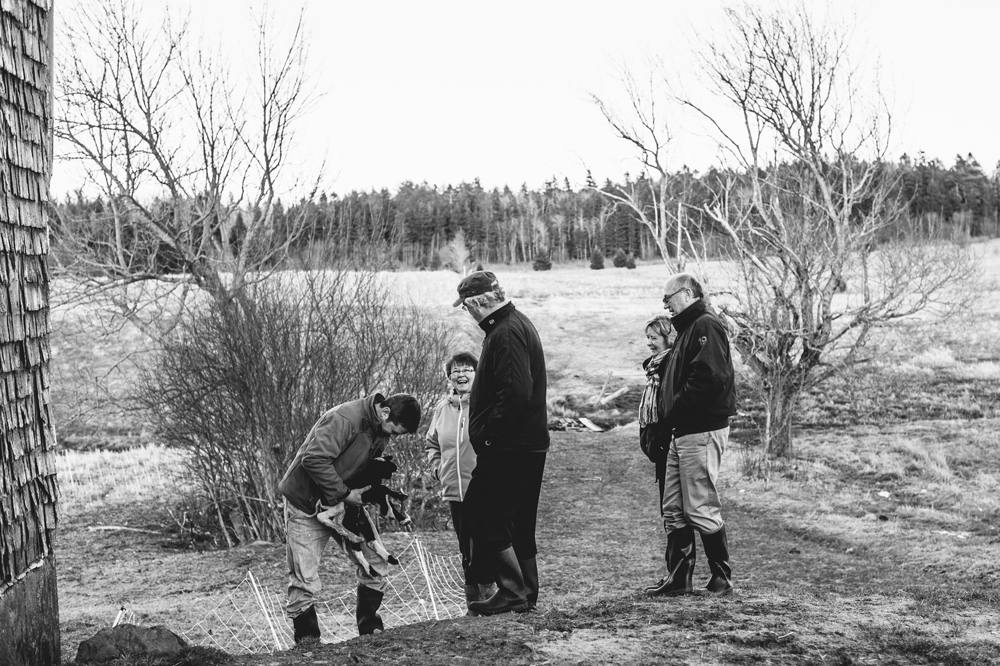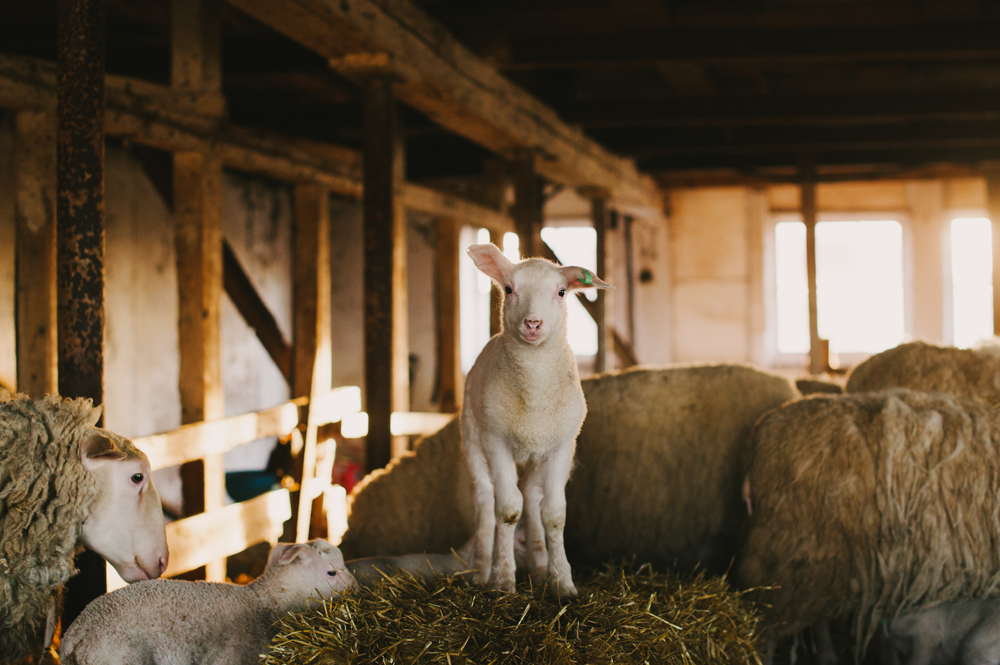 Yep, this is pretty much how I felt with a belly full of turkey too.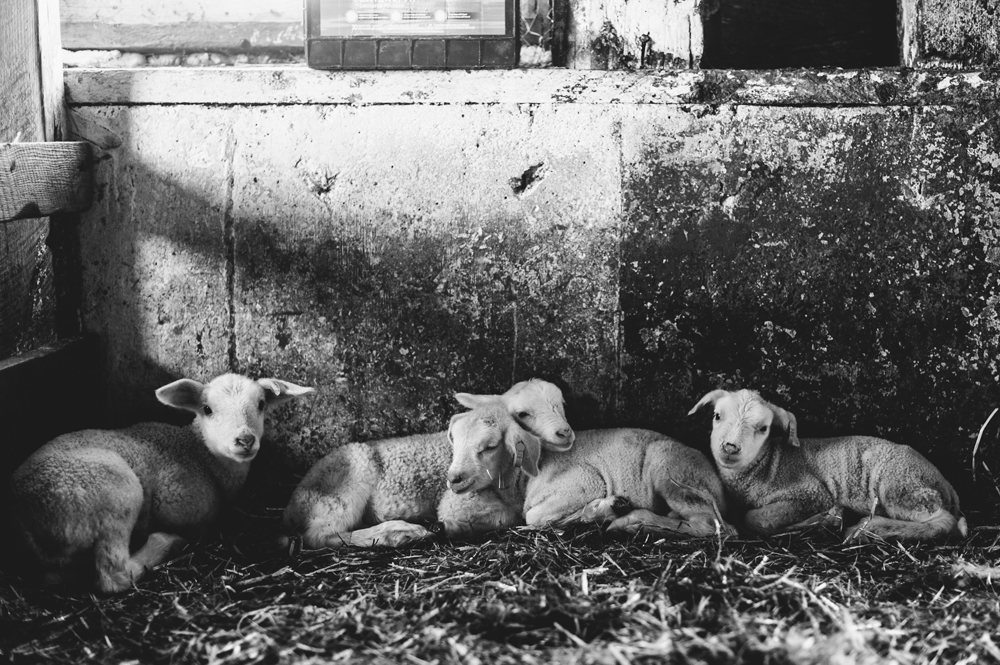 I hope your Easter weekend was filled with family, love and fun celebrations just like ours was!