Simon loves being outdoors. I don't know if this is something particular to him or all children but if he's outside, he's happy. So in that sometimes fragile and cranky after supper-before bedtime hour we often go outside to explore the yard. It keeps us all happy!
A few evenings ago I decided to bring my camera along. I asked Simon if I could take his picture and I got a nod. Then a blank stare off into the distance and a silly grin looking at the ground.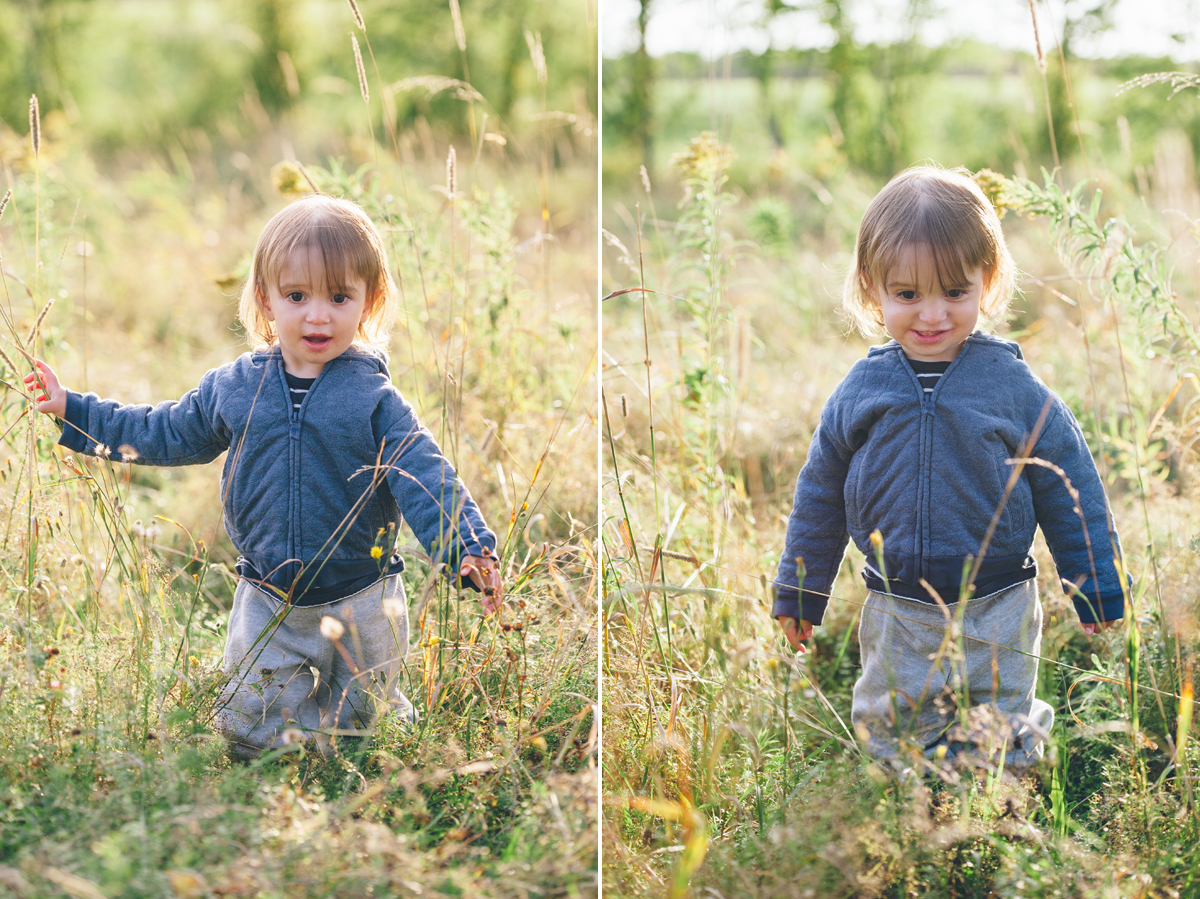 Next up was checking out the plum tree. Our plum tree has been hit or miss over the years but this year it's definitely a hit. The plums are perfectly ripe and delicious and this weekend I'm going to try to come up with a recipe to show them off. Suggestions welcome whether it's plum cake or plum sauce or anything in between.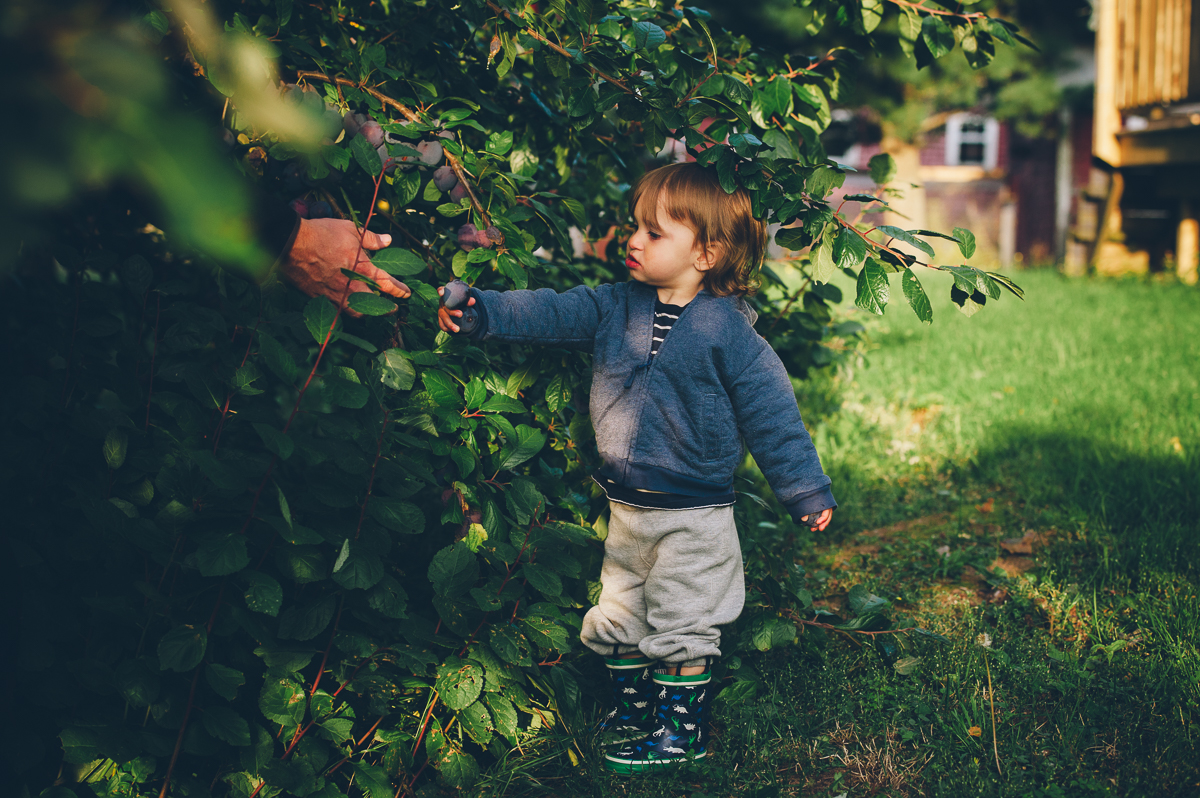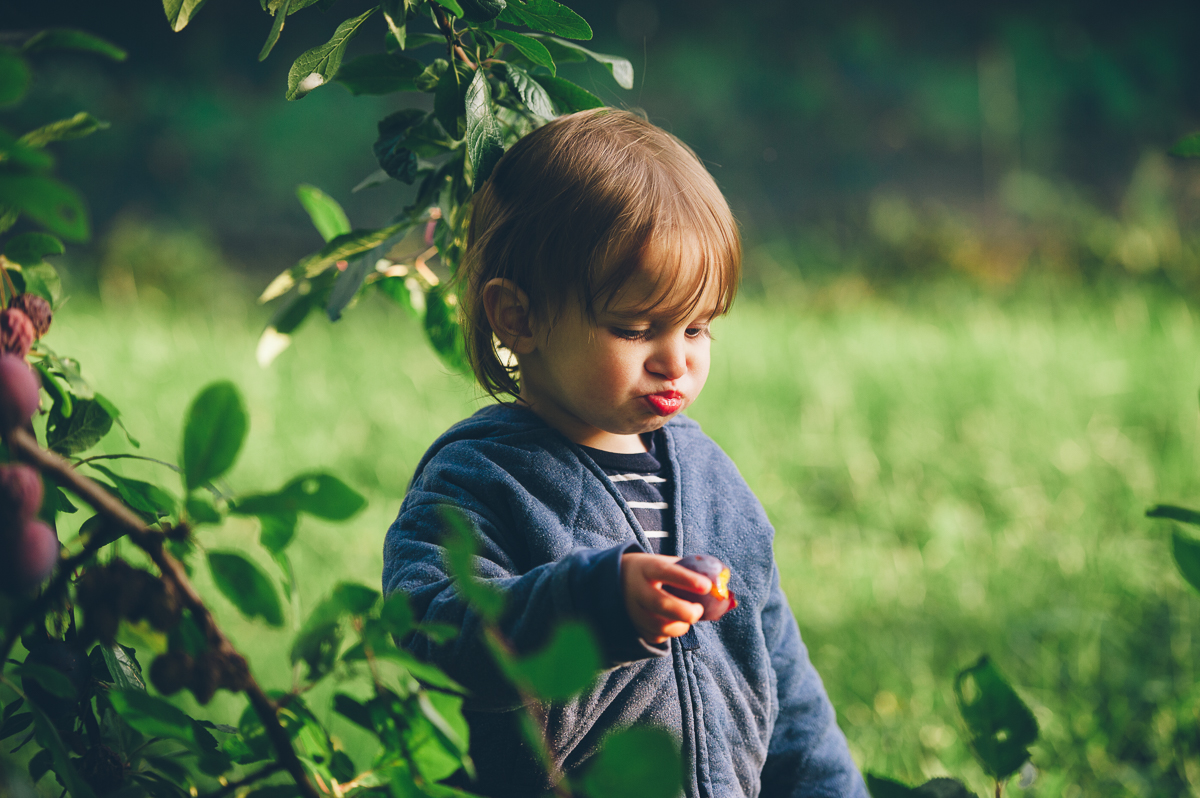 Our taste-taster is unsure.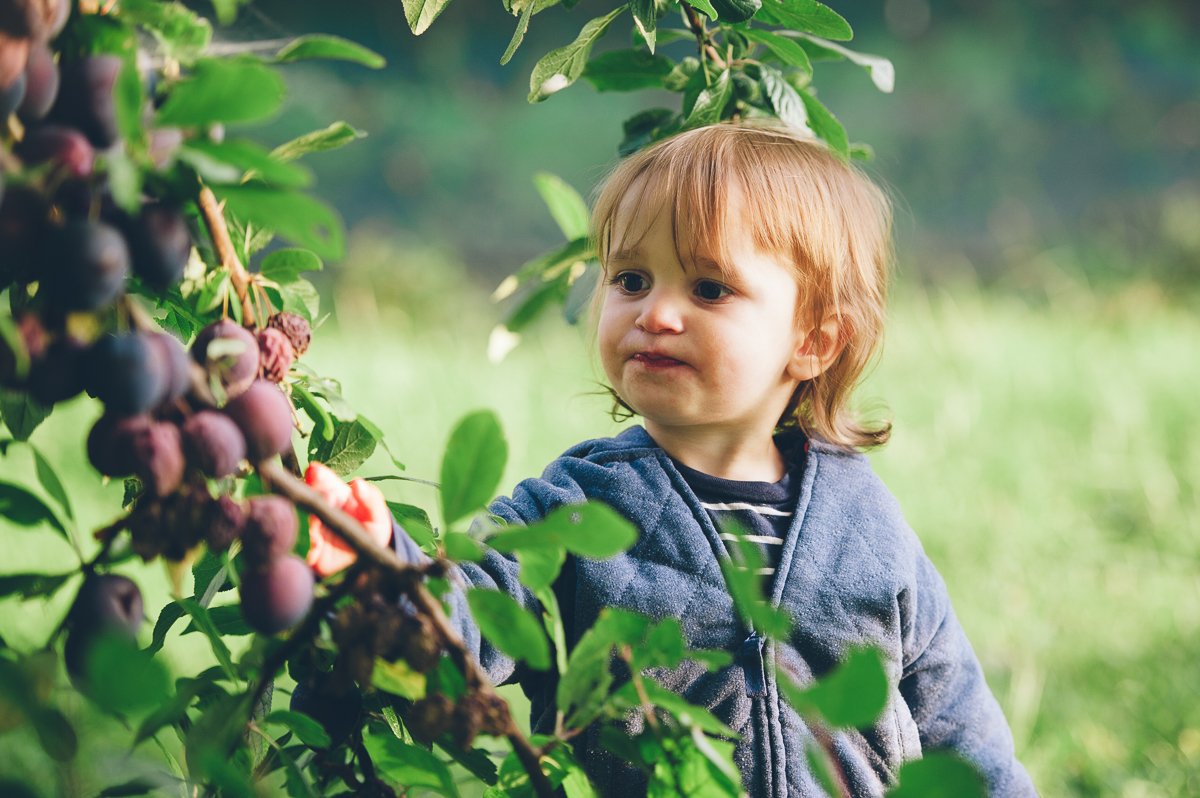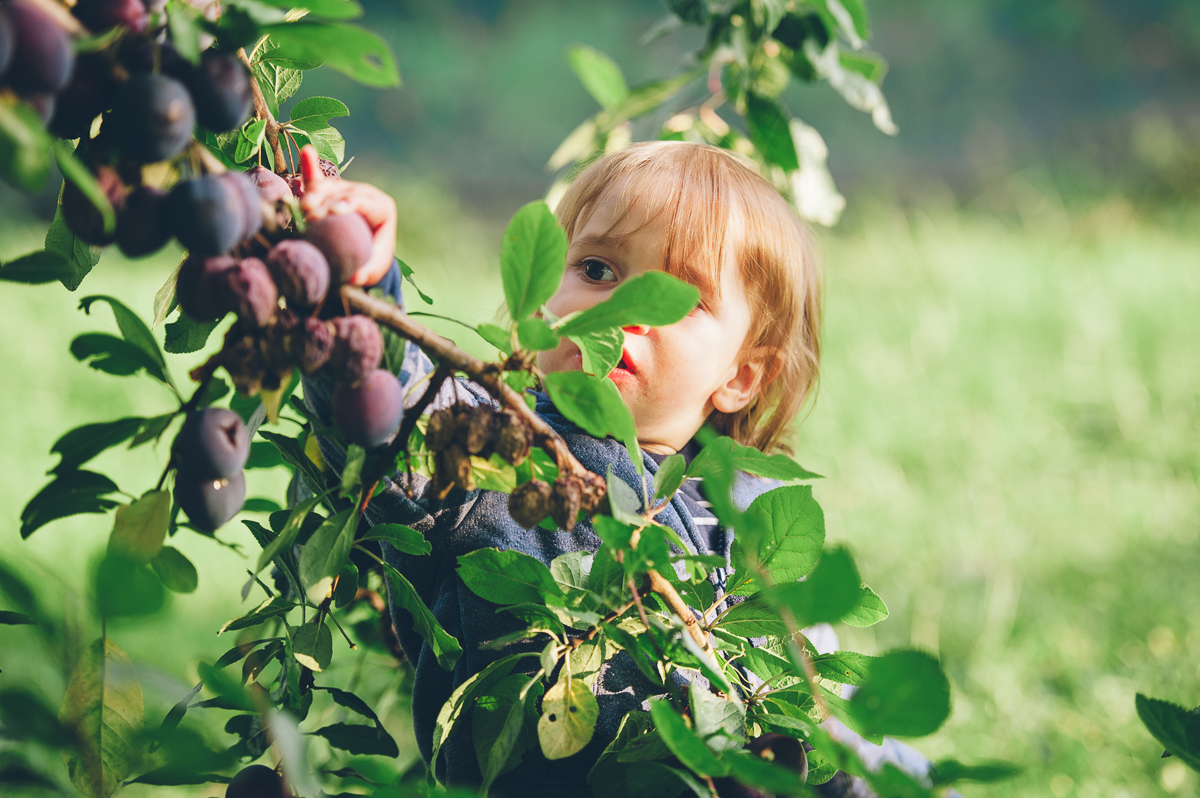 Then we went to check out the apple trees but they're not doing as spectacularly well as our plum trees. Last year we had a crazy amount of apples and something we've noticed is that the fruit trees tend to cycle up and down from year to year. Looks like this year will be a low bounty year in the apple department.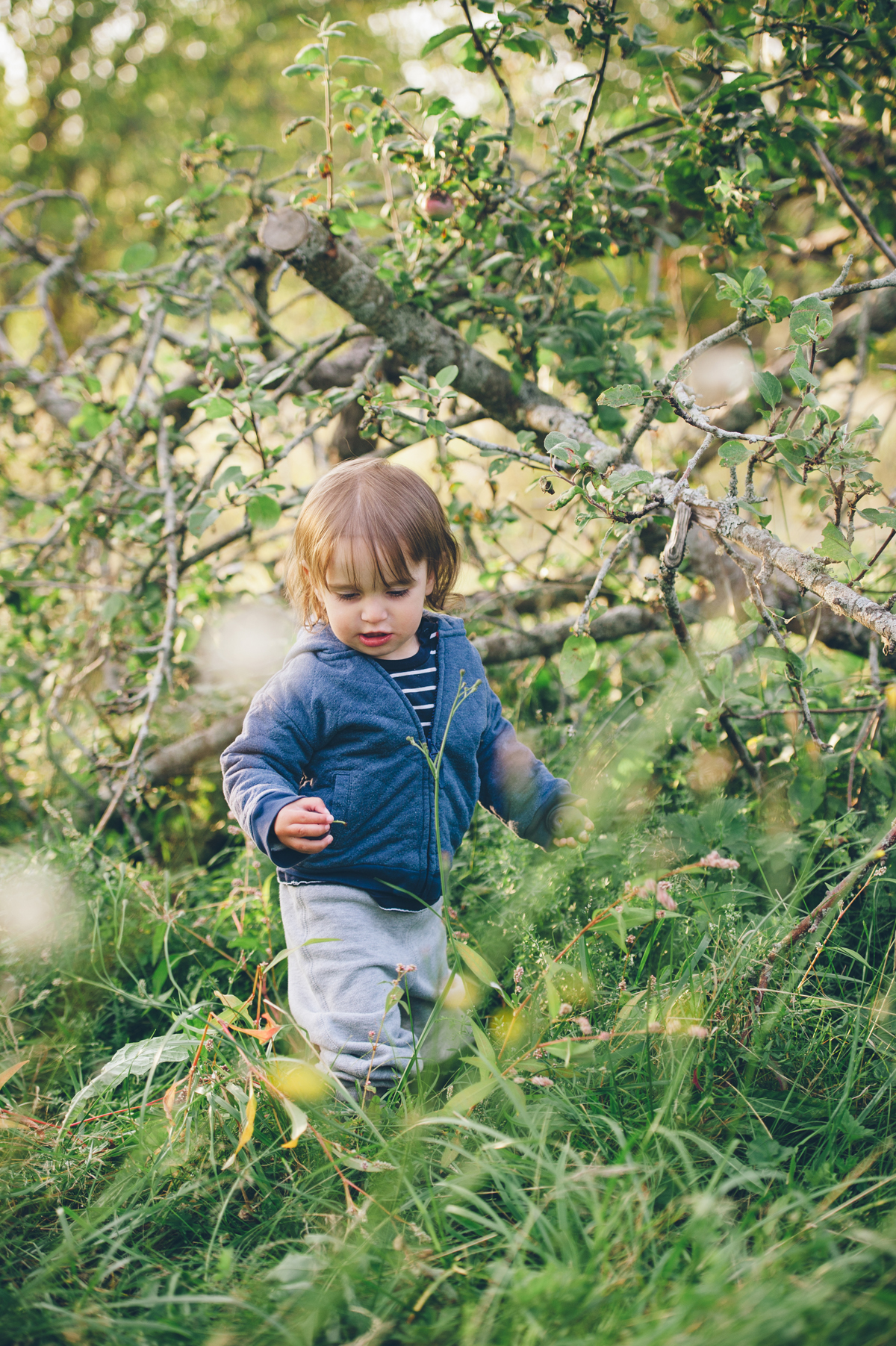 Time for a break with Daddy.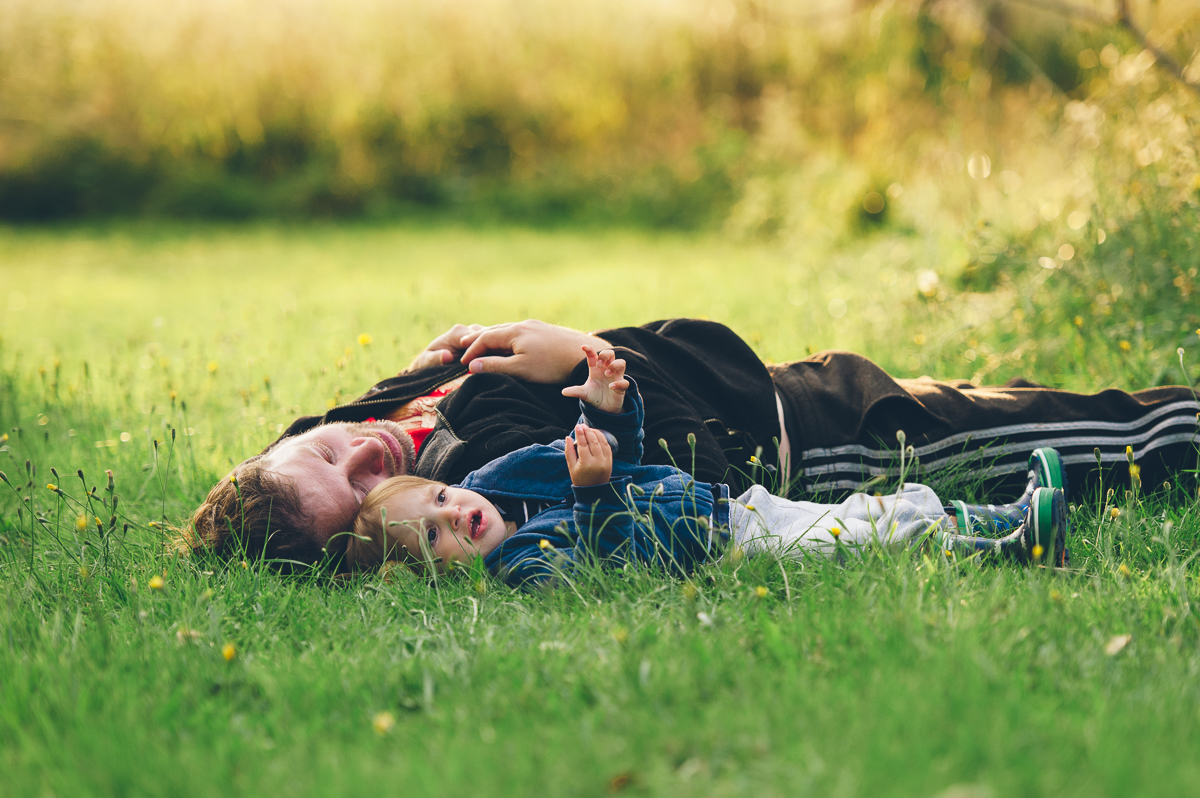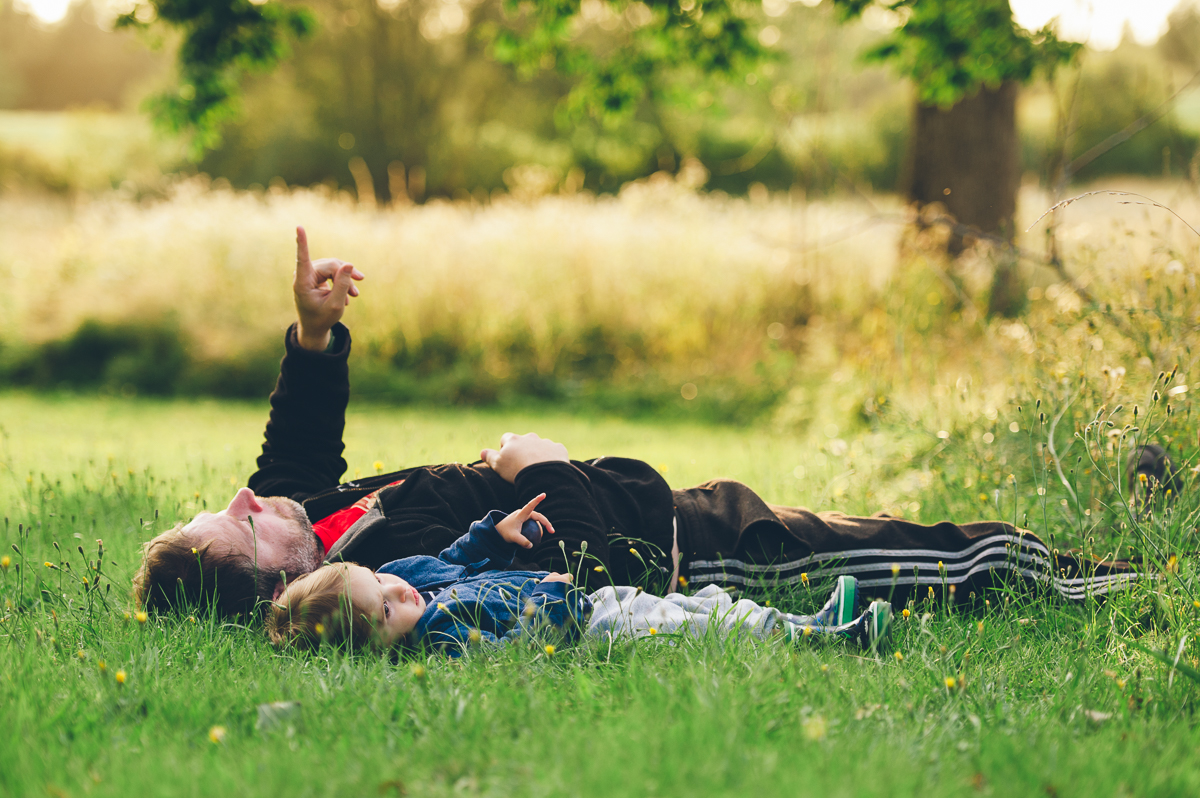 Nugget was sitting so perfectly in the grass that I couldn't ignore this photo op!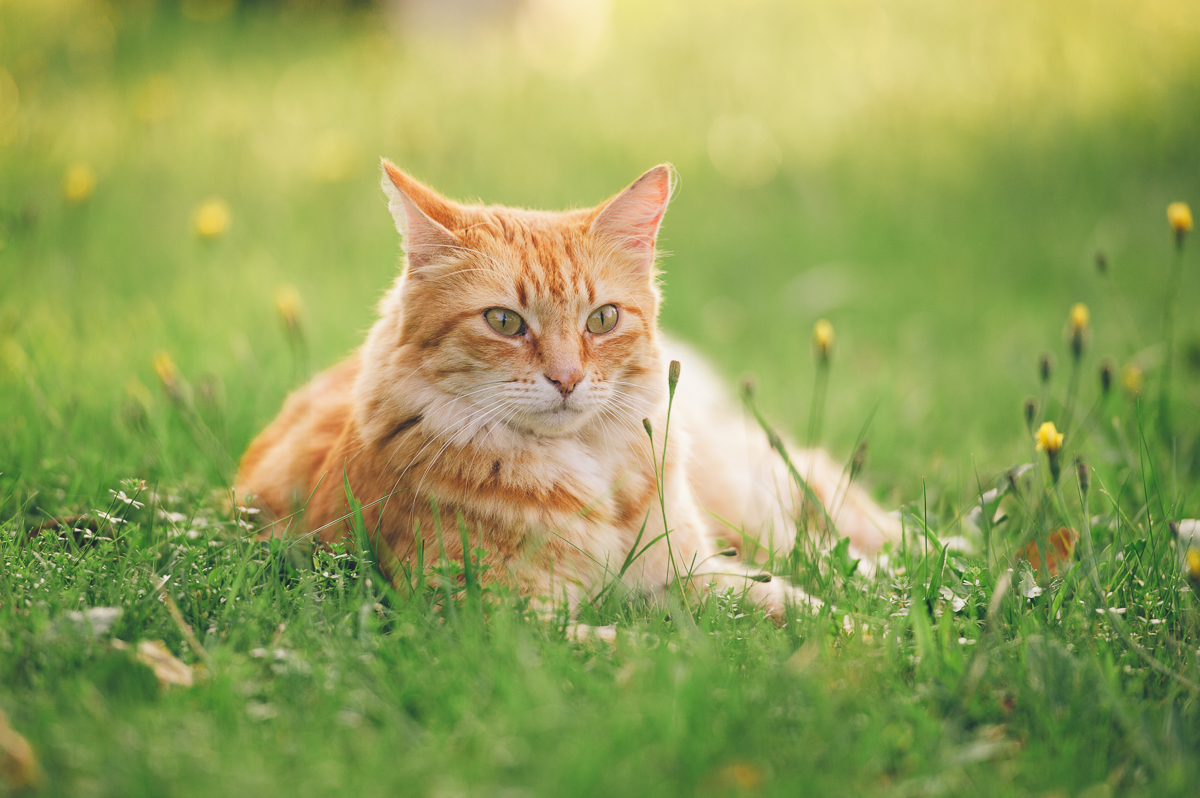 And then Dave picked up the camera and I actually got in some of the pictures! I love this first one and consider it a win because at least one of is was looking at the camera!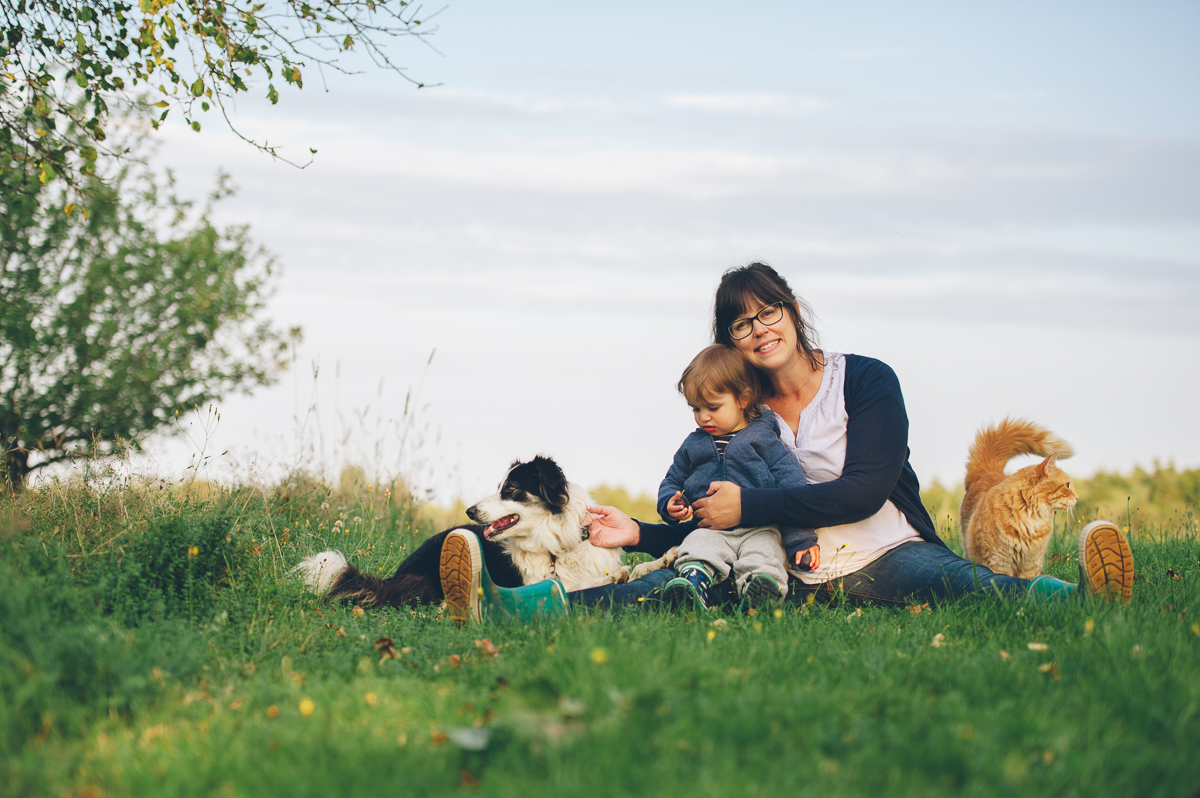 These photos are true behind the scenes/real life shots. It's hard to get a 17 month old to sit and smile. Not that I would want him any other way. Busy and silly are perfect. ♥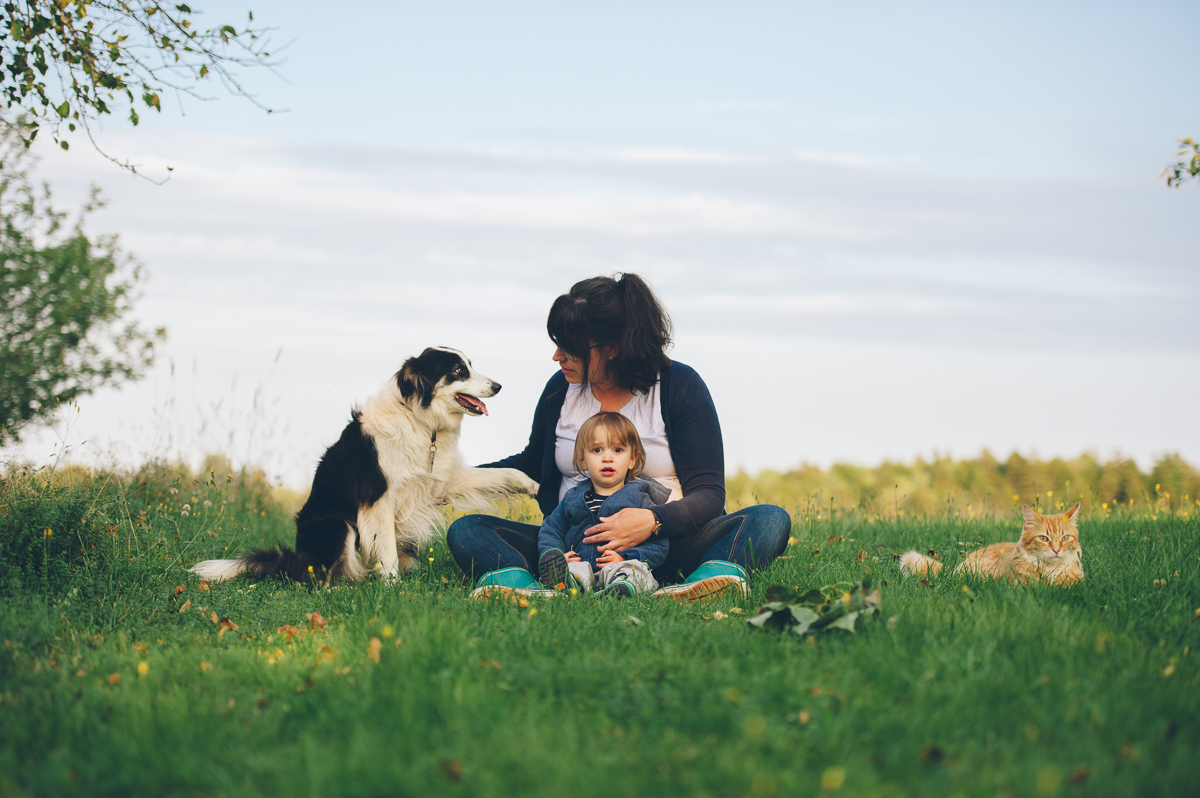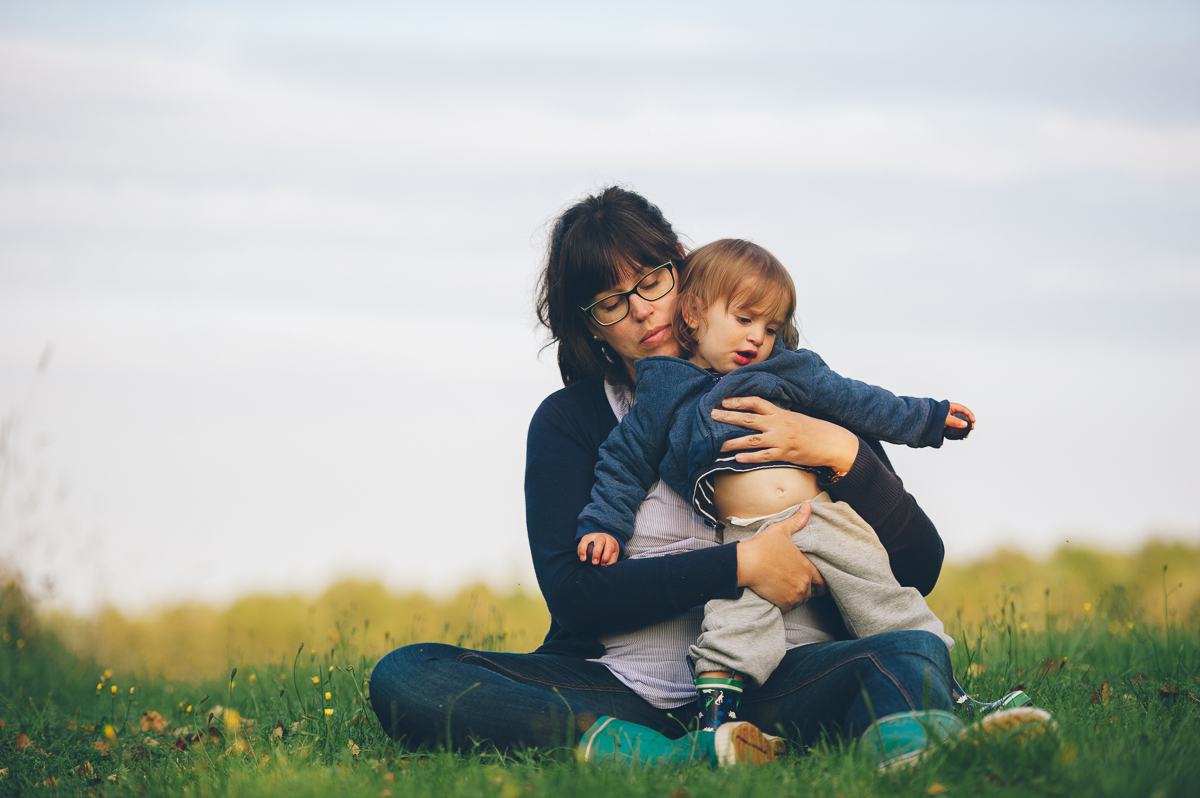 Walking back to the house Dave snapped these two shots and I love them.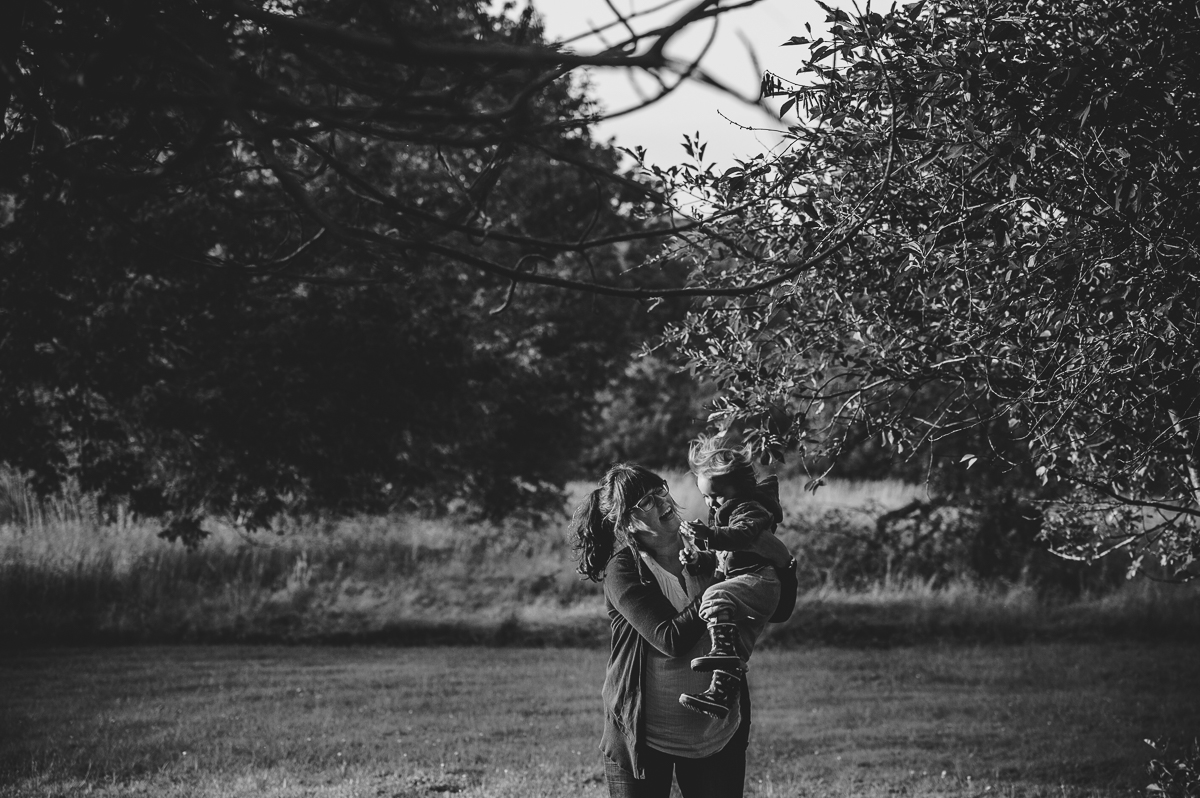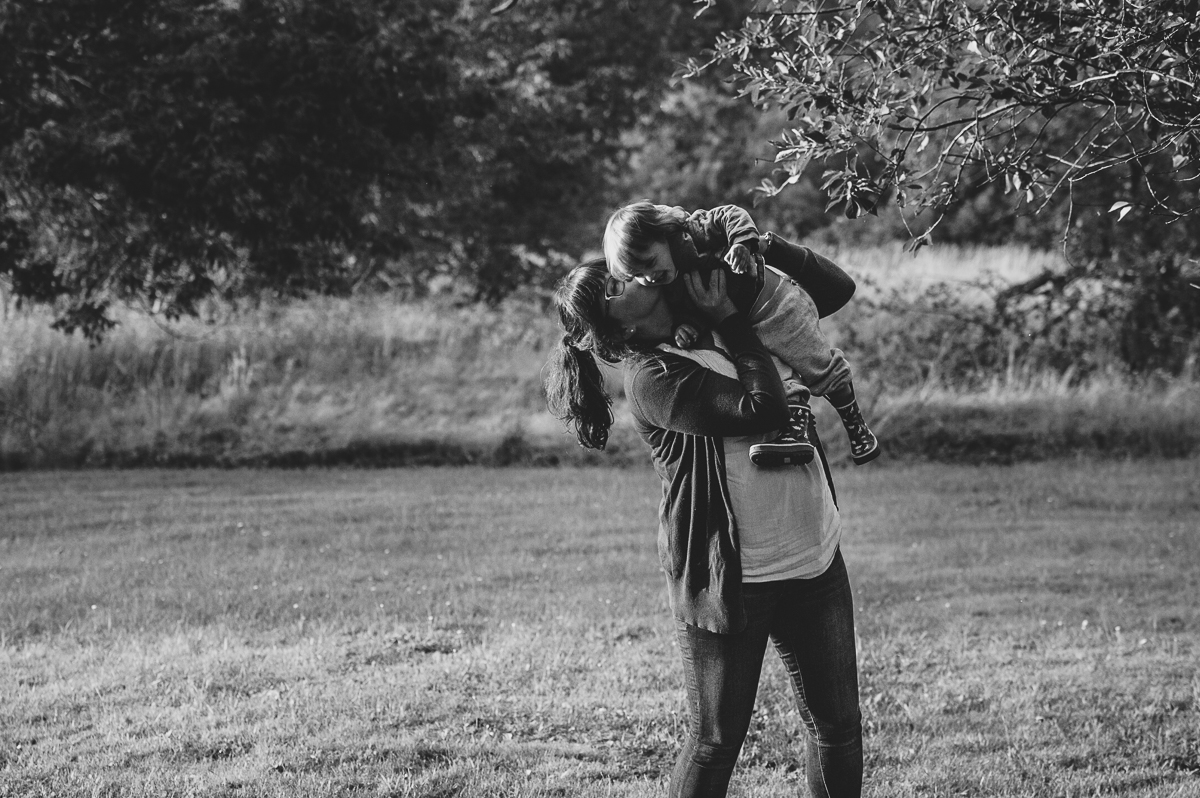 I love these in between hours and the bedtime stories and snuggles that follow. It's moments like these that recharge me and fill my heart up to overflowing.